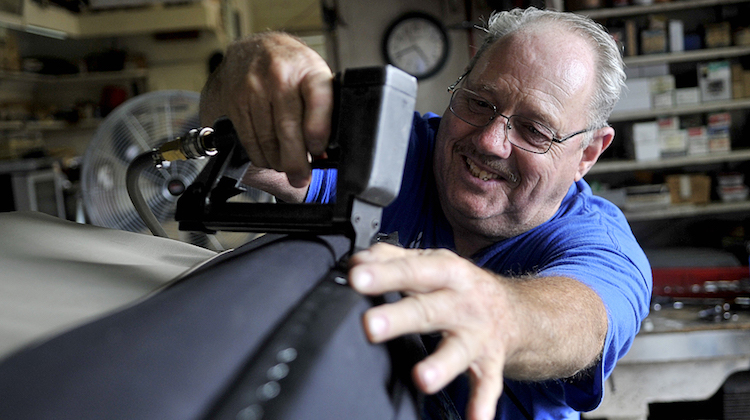 The auto upholstery market will be worth $7.74 billion by 2025, according to industry research firm Markets and Markets. That's 60% more than what it was worth in 2017.
The significant increase is due to numerous factors, including an increase in vehicle production, growing demand for custom interior trim and technologies, as well as strict environmental regulations necessitating lighter weight materials.
The report — titled "Automotive Upholstery Market by Application, Upholstery Materials, Fabric Type, Integrated Technology, Vehicle Type, and Region – Global Forecast to 2025" — says the largest growth in application will occur in the segment of automotive seat covers.
"Automotive seat covers are the largest segment of the automotive upholstery market, by application because automotive seats consume the maximum upholstery material," says the report.
"With the advent of autonomous driving and innovation in automotive interiors, the demand for seat covers will increase," the report adds. "Autonomous vehicles are anticipated to have more spacious interiors with flexible seating.
The region to experience the most growth will be Asia. However, North America and the European Union are also forecasted to grow.
At first, automakers and large companies within their supply chains will reap the benefits. But, eventually, the prosperity will spill over into the aftermarket — for manufacturers, distributors and independent shops alike.
For more details, you have to buy the report from Markets and Markets. However, you can email them for a free redacted copy. It won't provide all the details, but just enough for you to understand where the market is headed.
In short, the craft of auto upholstery is about to EXPLODE! What are you doing to get your cut?
[Photo via Nick Schnelle, Journal Star]