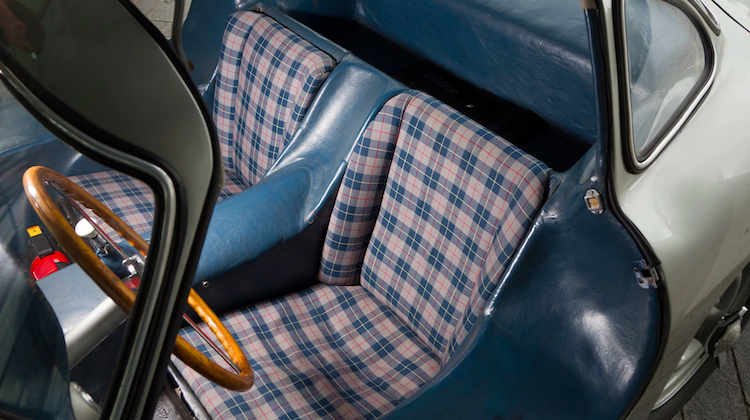 Remember the 1954 Mercedes-Benz 300SL Gullwing's plaid upholstery? Mercedes-Benz just announced that it's bringing the fabric back!
The reproduction fabric will be available in blue-gray, red-green and green-beige color combinations. Mercedes-Benz says it'll be identical to the original material.
"All three color combinations will be made to original interior specifications using an odor-neutral wool yarn," says Automobile. "In order to reproduce the 300SL's upholstery, Mercedes-Benz Classic worked with the design department at Sindelfingen, Germany, as well as the original wool supplier to ensure that the reproductions are as accurate as possible. The wool is woven into a four-ply, double weave twill that Mercedes says is a 'very robust material.'"
Of the three color combinations, the blue-gray fabric was the most popular. In fact, nearly 80% of 300SL models ordered between 1954 and 1957 featured the fabric. Red-green and green-beige were only requested on 14% and 6% of models, respectively.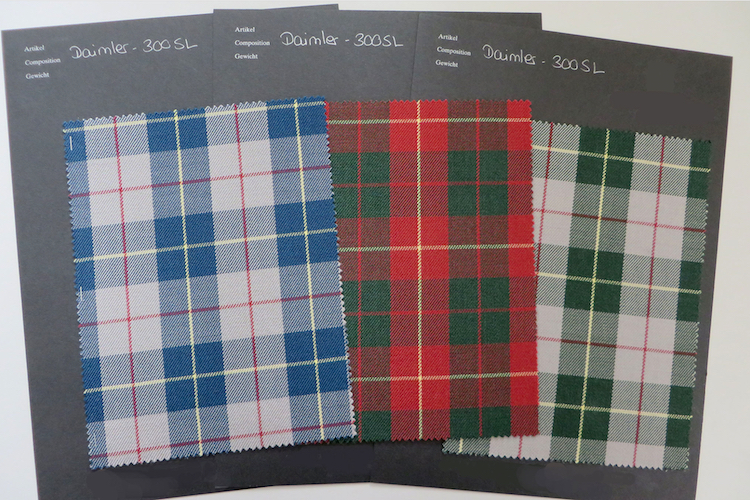 Mercedes-Benz said its decision to reintroduce the fabric was based on popular demand.
"This reproduction of the checkered upholsteries is Mercedes-Benz Classic's response to the popular request from owners of the legendary sports car for the original specification of the interior material," the automaker said in a statement.
Auto upholstery shops can order the fabric from any European Mercedes-Benz dealership. The automaker is still deciding whether or not to also make the fabric available through its North American dealerships.
To order, you'll need the following part numbers:
Blue-grey plaid design (L1): A 000 983 44 86 / 5000
Red-green plaid design (L2): A 000 983 44 86 / 3000
Green-beige plaid design (L3): A 000 983 44 86 / 6000
Of course, the fabric isn't cheap. It'll cost you roughly $229 per yard. (ouch!)