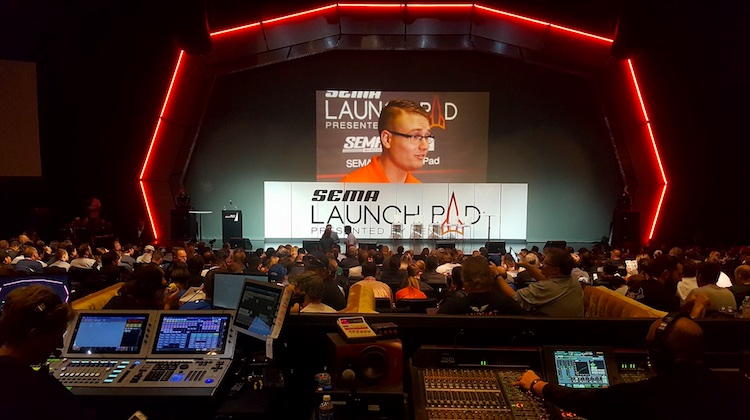 SEMA Launch Pad is helping one young entrepreneur (or team of entrepreneurs) to launch a new business with $10,000, free marketing and other awesome prizes.
To apply for consideration, you must be between the ages of 18-39 and complete an application outlining an innovative business idea. You don't even have to be a SEMA member to apply.
SEMA's Young Executives Network will narrow the list of applicants to 26 people. If you're chosen, you'll pitch your idea to an audience of thousands at the 2018 SEMA Show, where a grand prize winner will be declared.
Here are the prizes:
Grand Prize: 1 winner
$10,000 to be used for the benefit of your business.
Turnkey exhibit space with premium placement at the 2019 SEMA Show.
One full-page, four-color advertisement in SEMA News magazine.
Up to three hours of free custom scanning services at the SEMA Garage.
SEMA Data Co-op: 50% off supplier monthly membership fees for your first year.
SEMA Manufacturers' Rep Network: Distribution/sales support consultation meeting.
Family Events Group Event Marketing/Advertising package worth $5,000.
Finalists Prize: 10 participants
2018 SEMA Show kiosk booth in the Performance Pavilion.
Two exhibitor badges to the SEMA Show.
Two tickets to the SEMA Industry Awards Banquet.
One-hour mentoring session with an industry leader.
Widespread awareness of your brand and business.
Semi-Finalists Prize: 15 participants
One year SEMA membership.
Free registration to the 2018 Exhibitor Summit with three nights of hotel and meals.
$500 award to be used toward flight cost to the 2018 Exhibitor Summit.
Widespread awareness of your business through SEMA communication channels.
The deadline to apply is June 4, 2018. To learn more, visit Sema.org/sema_launchpad.