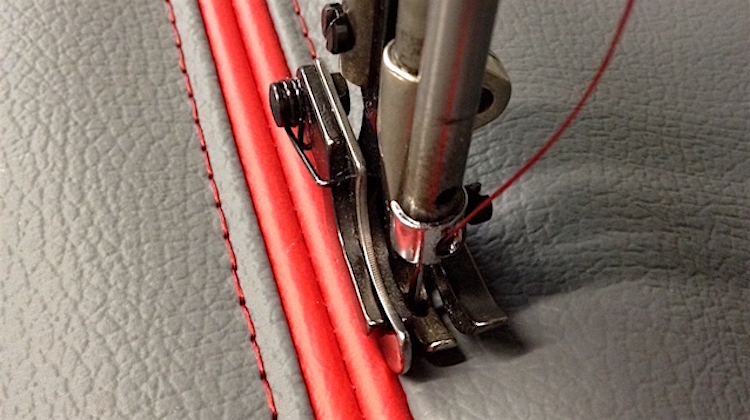 If you're as obsessed with decorative stitches as we are, you'll love this tutorial on how to sew a Double-Piped French Seam.
It's unique, beautiful and – best of all – fairly simple to execute. If you can already sew a French seam and create piping, you're more than half way there.
The Double-Piped French Seam is just those two skills combined in a way most trimmers haven't really thought about.
Here's how you do it:
1. Cut strips of material
You'll need two strips of material to make your double piping.
Choose whichever fabric and color you like, and cut strips measuring 1.5″ wide by the length of your panel.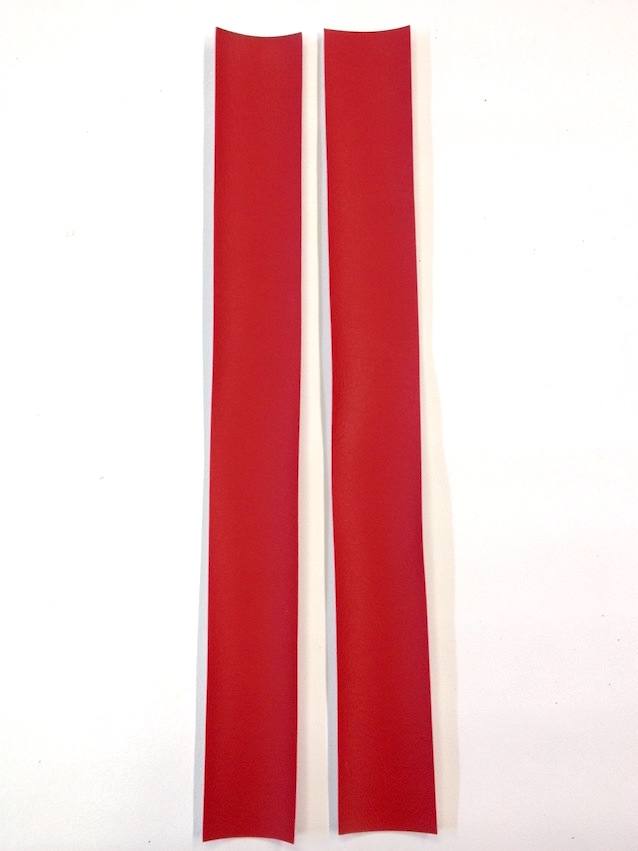 2. Stitch the material together
Place the strips of material on top of each other so that their faces touch and sew a seam down the center.
Tip: To ensure a perfect seam, draw a line in the center of the upper strip and sew over top.
3. Fold the material over
Turn the sewn strips on their side and fold the materials along the seam.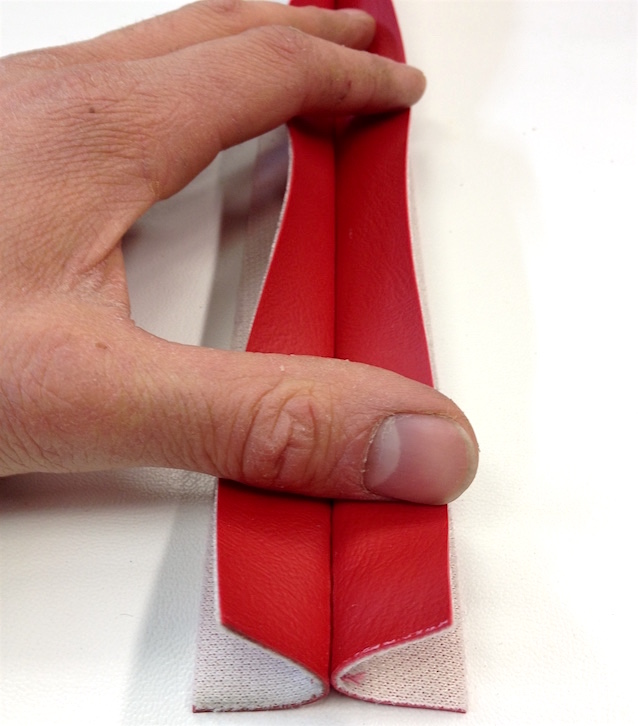 4. Insert welt piping
Insert welt piping into each fold and sew just like you would to create ordinary piping.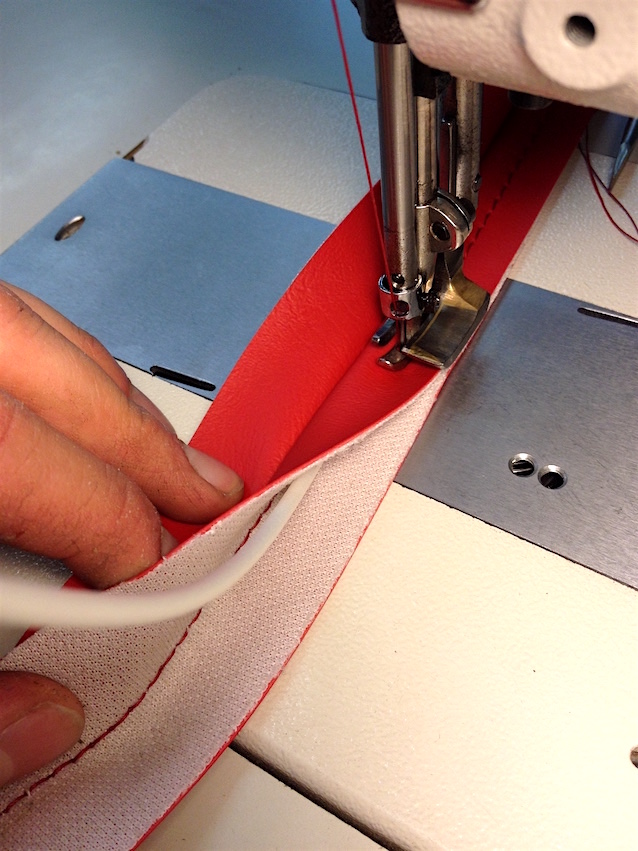 The double piping should look like this:
5. Attach the double piping to your panel
Using a cord foot on your sewing machine, sew your panels onto both sides of the piping.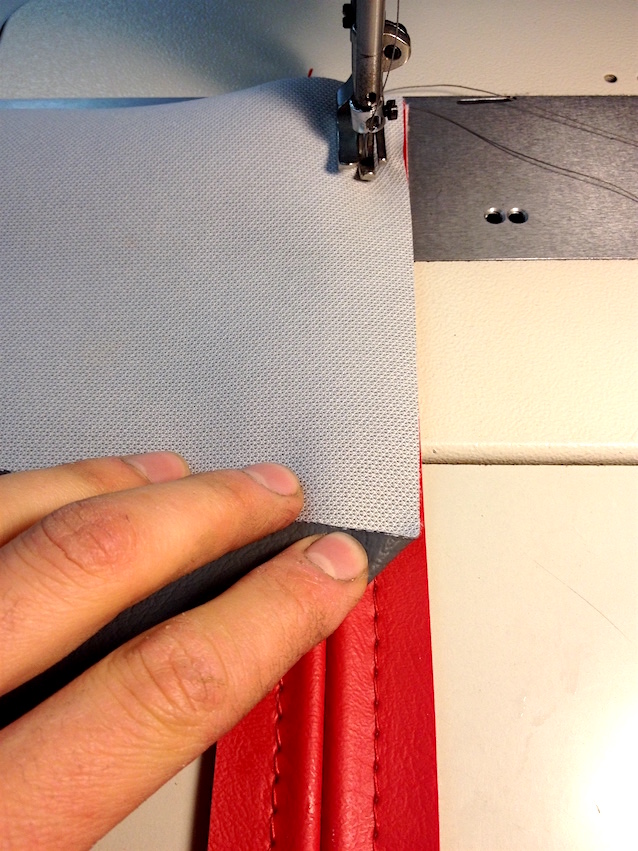 6. Don't forget your top stitch
Lay down a top stitch over both sides of the piping.
Here's the finished product…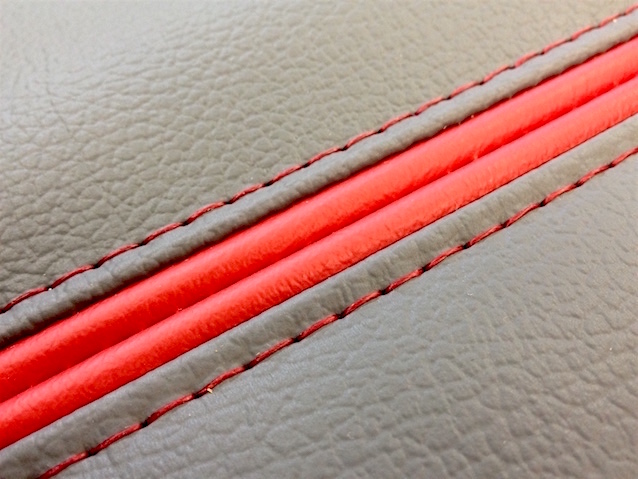 And there you have it folks, a Double-Piped French Seam!
The great thing about the Double-Piped French Seam is that it affords you the ability to enhance your project by adding contrasting colors and textures. The piping, panels and thread colors can be mixed and matched in any combination you like.
Keep in mind that the Double-Piped French Seam works best in straight-line applications. Attempting a curved version of the seam can be quite challenging. For that reason, and because of its excessive selvage, this seam is not well suited for the bolsters of a seat, but rather on the insert panels where it will lay properly and look its best.
Let's see what you got!
Now that you know how to sew a Double-Piped French Seam, give it a try! Post your photos on Instagram and tag us or use the hashtag #TheHogRing for a chance to be featured on our site!