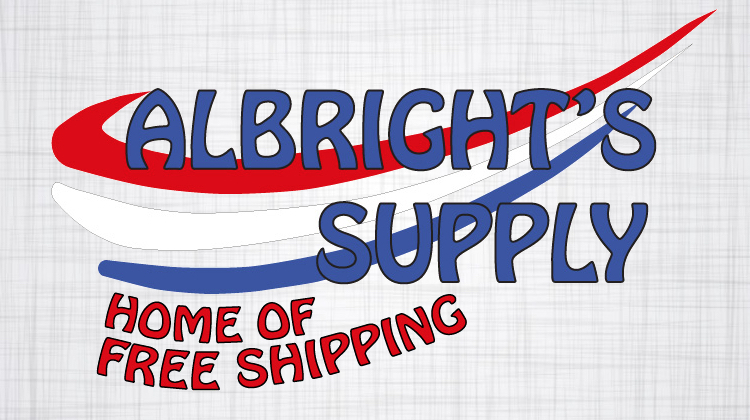 Work with a lot of canvas? Check out Albright's Supply for the best prices on Recacril canvas binding!
It's available in a range of styles and sizes — including 1 1/4″ one side folded, 1″ double folded and 7/8 or 3/4″double folded.
Colors run the gamut, from Argenta Gray to Marigold Yellow. To see the full line of colors, visit AlbrightsSupply.com.
This month, pay just $0.95 per cut yard. To save more, pick up a 100-yard role for just $0.75 per yard.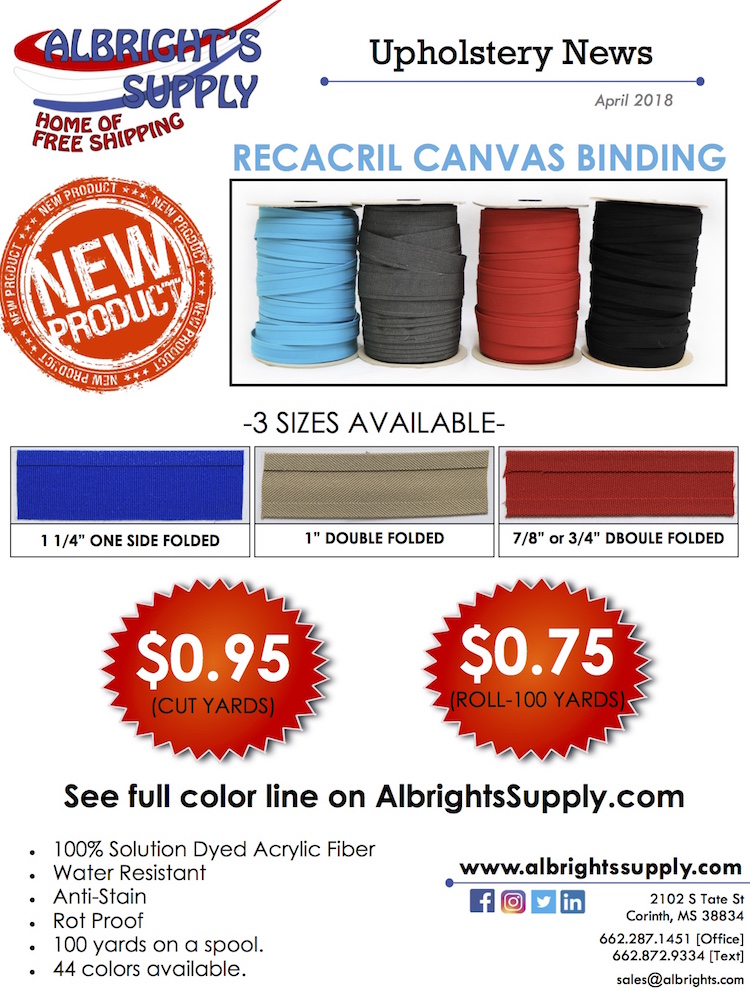 Family owned and operated since 1947, Albright's Supply has its feet planted firmly in our craft. Chris Albright, who runs the company, is a second-generation trimmer who grew up cutting, sewing and installing seat covers just like us.
To learn more about Albright's Supply and browse their online inventory, visit AlbrightsSupply.com. To set up a business account today, call: (662) 287-1451.