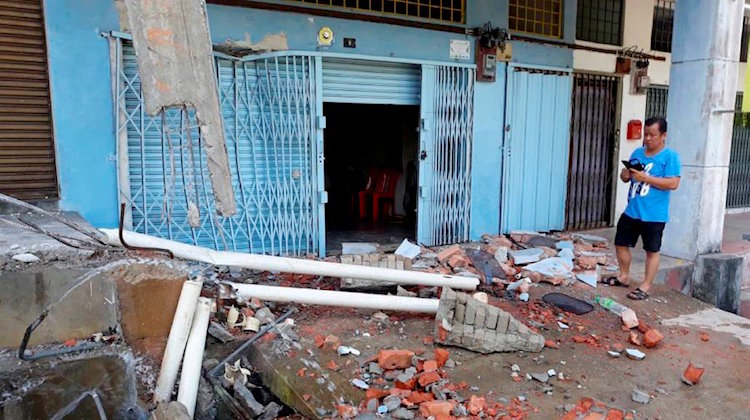 A Malaysian trimmer is out of work today after a tanker truck crashed into his shop over the weekend, destroying the building and effectively ruining his business.
The incident occurred in Taman Indah Jaya Lukut, Port Dickson on Saturday around 10:00 pm.
Following a day's work, the tanker's driver parked the vehicle on a nearby hill and returned to his home, according to New Straits Times. Unbeknownst to him, the truck began rolling down the hill and gathering speed before crashing straight through the auto upholstery shop about 30 meters away.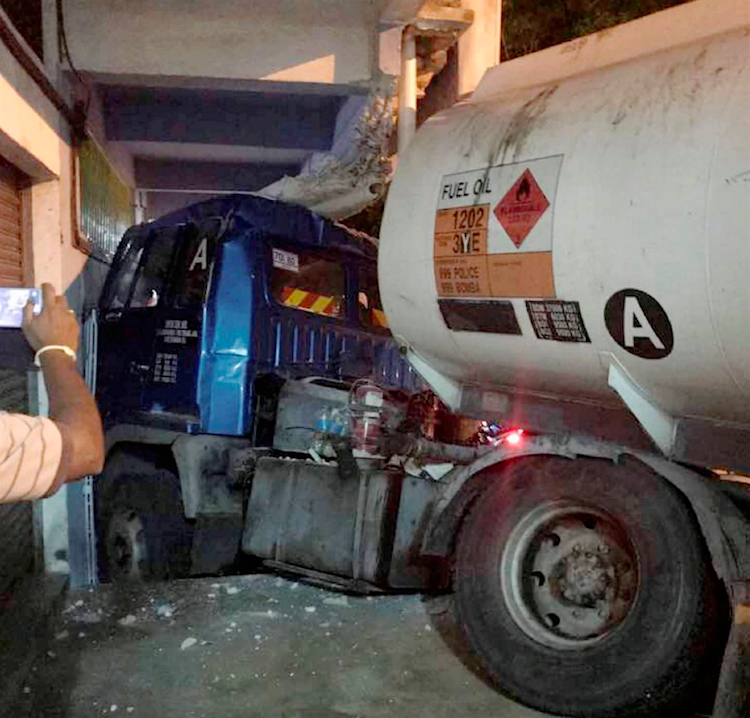 As news spread, shop owner Ang, 52, immediately rushed to his shop.
"I was very surprised when I got to the store and saw the damage," he told the newspaper. "I'm not sure how it happened but probably because the lorry was parked on a slope."
Miraculously, the tanker did not hit any other buildings or cars, and no one was injured.
According to Port Dickson Police Chief Superintendent Zainudin Ahmad, the investigation is ongoing.
We're wishing Ang and his team the best, and hoping he's able to repair and re-open his shop soon.
[Photos via Mohd Khidir Zakaria]