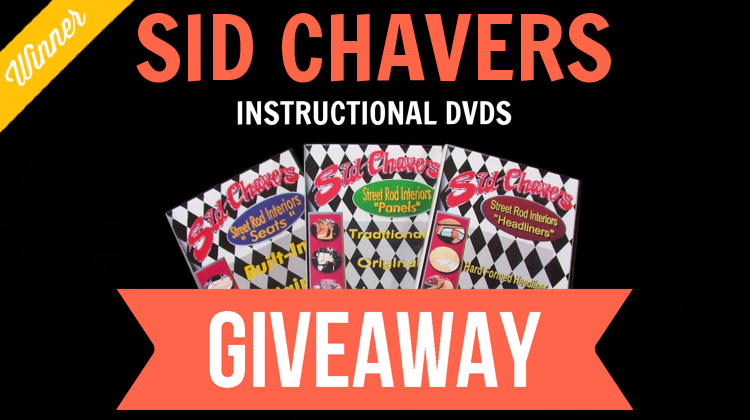 Congratulations to the winners of our Sid Chavers DVD Giveaway!
After interviewing Sid about his annual Stitch of Excellence Award, he gave us five sets of his "Street Rod Interiors" instructional DVDs to give away.
Each set includes three discs that provide detailed instruction on fabricating panels, seats and carpet. The complete set sells for $120.
We announced the giveaway on Instagram and chose five winners at random. They are…
Congrats to the five winners! And thanks for being members of The Hog Ring community!
To learn more about Sid Chavers and his work, check out our article "10 Questions for Legendary Trimmer Sid Chavers." You can also visit his website and follow him on Instagram.