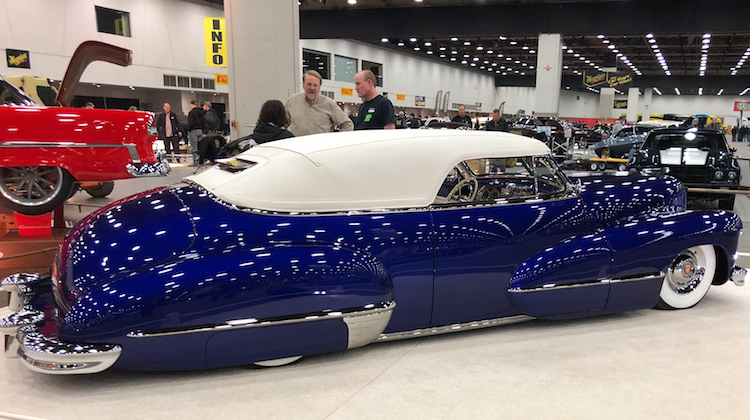 If you're tuned into the car show circuit, then you've surely seen the "The Crystal Cadillac" — a custom 1947 62 Series that's dropped jaws and won awards all across the United States.

This one-off Cadillac is built on the premise: What if GM greats Harley Earl and Bill Mitchell designed a custom car?
To answer that question, auto enthusiast Kevin Anderson bought the museum-kept 62 Series sedan and enlisted the help of Mike Boerema of Gas Axe Garage to transform it into a gorgeous candy-coated, Carson-topped coupe.
The Crystal Cadillac, which took 14 months and a six-figure budget to complete, has since won 1st place in the highly competitive "Post-War, Radical Custom Sedan" category at Detroit Autorama, as well as other prestigious honors.
We recently caught up with Kevin to talk about the build, especially its gorgeous interior and Carson-style top made from The Haartz Corporation's Stayfast topping.
Why did you choose to customize a 1947 Cadillac 62 Series sedan?
There's no other car in the world that has more shapely lines than the 62 Series Cadillac. It just needs to be customized to bring out the beautiful!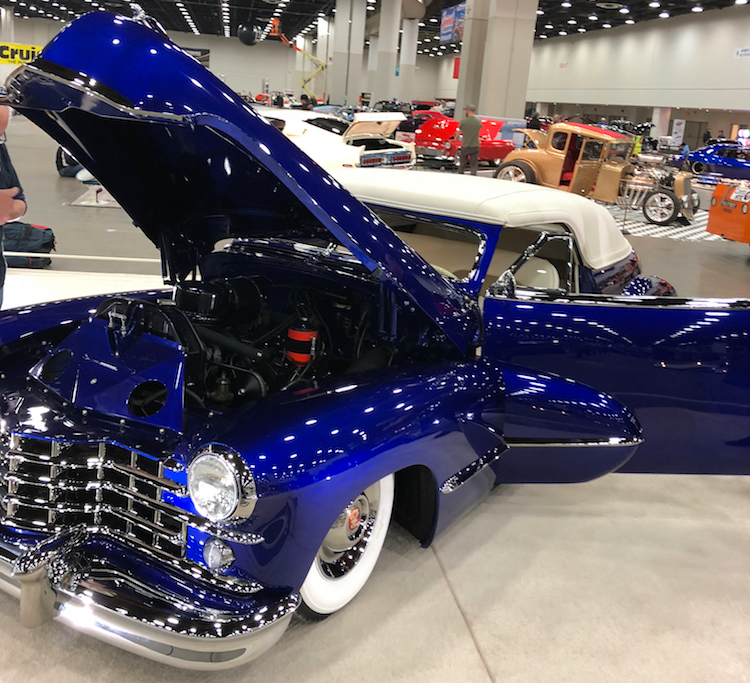 Who designed the Crystal Cadillac's interior?
I designed the upholstery after hundreds of hours of research on post-war auto, train and airplane styles, patterns and techniques. All components of the interior were custom-made for this build — including the Crystal Cadillac badges.
Which auto upholstery shop did you choose to do the work?
We chose Joe Buckrey of Buckskinz Custom Fabrication, in Grand Rapids, Michigan. He also upholstered another car for us a dozen years ago.
Did Buckskinz Upholstery also create the Carson-style top?
Yes, following multiple historical documents on the subject.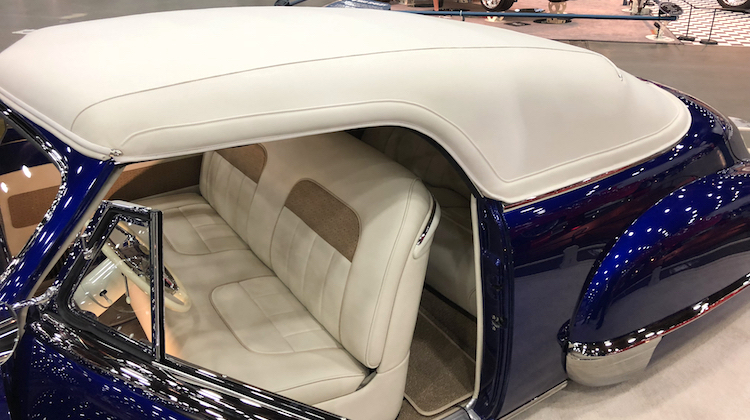 The original Carson top is removable. Is the Crystal Cadillac's top removable too?
It's a permanent top, for safety, security and a quiet interior environment.
What material did you use to make the top?
Stayfast by The Haartz Corporation.
Why did you choose Stayfast over other topping fabrics?
When building a car of this quality, you don't skimp on one of the most important parts of the build. Haartz products have no peers. The best.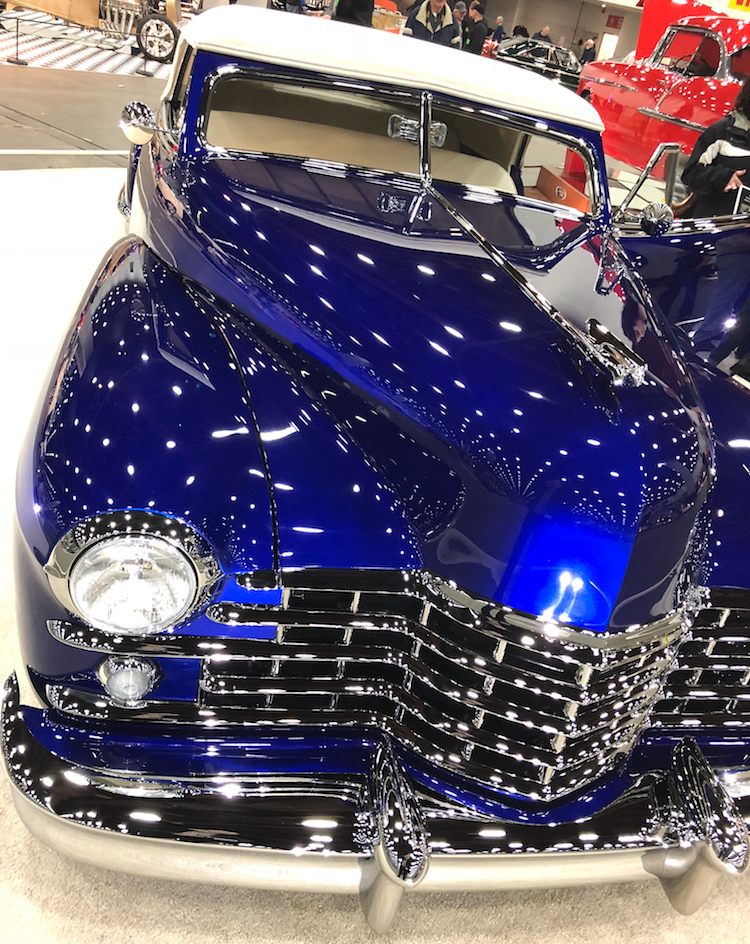 What's next for The Crystal Cadillac?
We have a full year (or years) of shows ahead of us!
Afterwards, will you guys build another car?
While the Gas Axe Garage is always busy, Mike and I already have plans for the next build — but it's a secret! His staff can do anything!