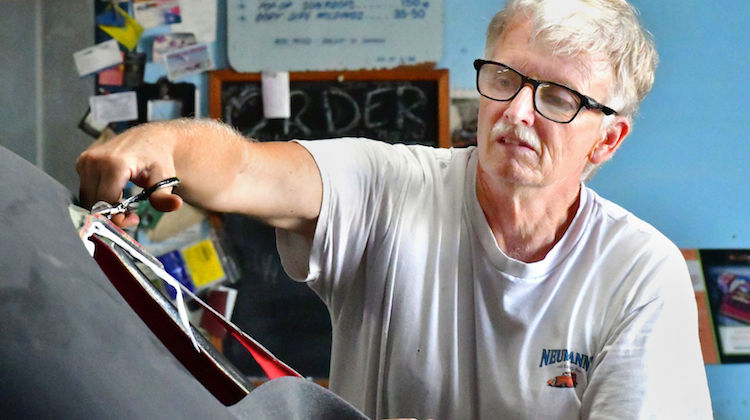 Neumann's Auto Upholstery and Tint was recently profiled in the Citrus County Chronicle for "keeping up a family business with traditional methods" in a world that's become increasingly corporate.
In 1955, Herb Neumann Sr. founded the shop in New York. But after 28 years in business, he decided to relocate the operation to Inverness, Florida.
"I moved 'cause I wanted sunshine instead of snow," Neumann Sr. told the Citrus County Chronicle.
Eventually, his two sons — Herb Jr. and George Neumann — followed him to Inverness to work in the family business.
"It was a couple years before they decided 'hey, the old man's business ain't so bad after all,'" Neumann Sr. said. "I made sure that they learned and when I felt like they knew what they were doing, well, I retired."
George explains: "We did some investigating and Inverness had good schools, so we moved over."
"We decided, well, we've got to keep up the family business," he said. "Now it's been 30 years doing business here in Citrus."
More than 60 years after its founding, Neumann's Auto Upholstery and Tint is still going strong, supporting both brothers and their respective families. "And we've got a good reputation, from what they tell us," says George.
To read the full profile, see "Sons carry on family business founded in 1955 in New York."
[Photo via Matthew Beck]