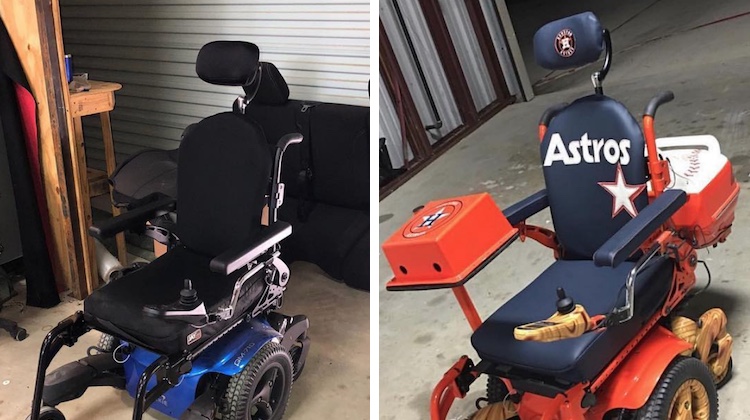 Hats off to Tatum's Upholstery, which was recently profiled by ABC 13 for volunteering their time, effort and expertise to customize a wheelchair for a local disabled man.
The Houston-area shop pimped out Tavo Lopez's chair with Astros-themed upholstery. Not only did they use the baseball team's classic orange and blue colors, but also spelled out Astros in white and included a throwback star.
In an Instagram post, owner Mike Tatum wrote: "Dealing w disability is hard enough to deal w period – my brotha Tavo has to be one of the most inspirational person I've ever met. I ask if you or anyone battling disabilities to remain positive – anything is possible – much luv to my boy keep on pushing!!!!"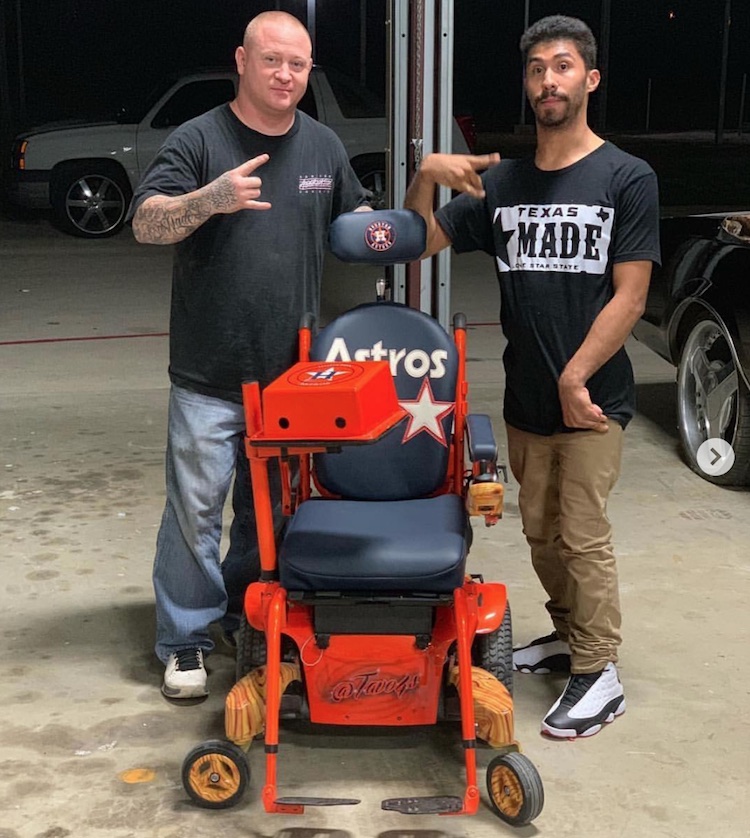 The Hog Ring has always believed that independent auto upholstery shops – like all businesses – should give back to the communities in which they operate. Doing so can strengthen a shop's reputation and attract more customers. But, more importantly, it helps strengthen the social fabric in which we live.
Tatum's Upholstery is an excellent example of a shop that's kicking ass and taking names in our industry, while still finding time to give back. Thanks for setting a great example and inspiring us all!
To see more work by Tatum's Upholstery, follow them on Instagram.