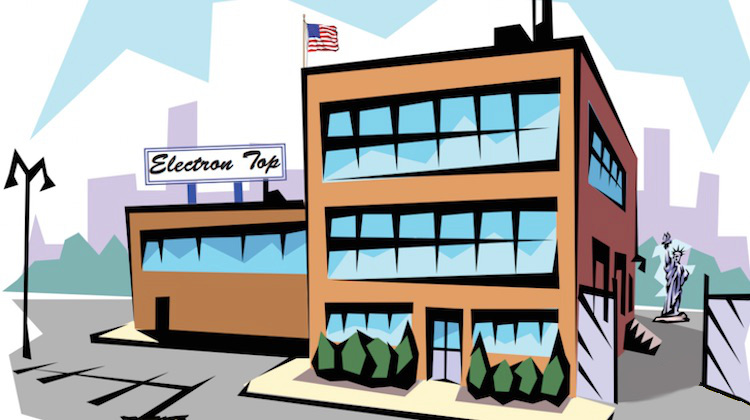 It's almost spring — which means convertible top season is right around the corner. Check out Electron Top's newsletter for product information you'll need to prepare.
Here are the big takeaways listed in this month's issue of "Keep in Touch!"
Electron Top's 2019 color/sample charts are now available. Call to request one
Back in stock: OE16 Med Grey, including binding and wire-on (SP16)
Price increase: Wolfstein fabric and vinyl care kits (List, $53)
Discontinued: Two headliner colors for the 1995-2001 Volkswagen, grey beige and beige gold
Discontinued: Convertible soft top for the 1995 Saab (SB7950)
Discontinued: Raw glass window for the 1996-1998 Saab (PP7960)
What's more, the newsletter explains why Electron doesn't offer a lifetime warranty. In typical fashion, the reason benefits us more than it does them.
Of course, what would an issue of "Keep in Touch!" be without some food for thought? This month, office manager Kimmy includes some great quotes.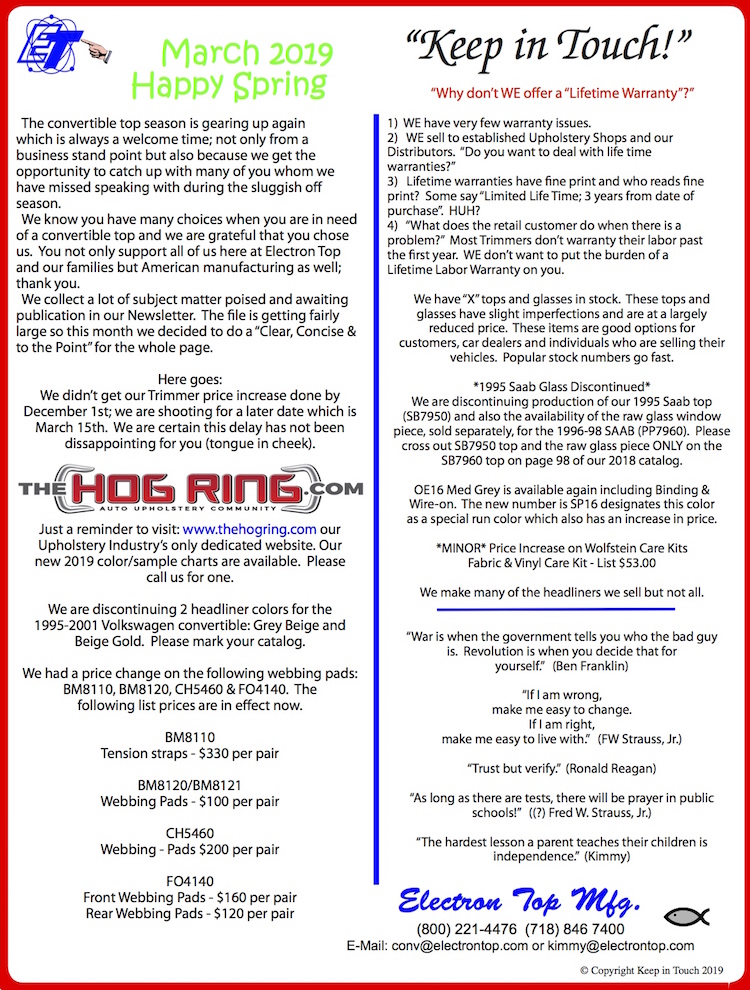 Auto trimmers love Electron Top's quality convertible tops, great customer service and commitment to the industry. In fact, Electron Top is one of the few manufacturers left that refuses to sell products directly to the public – limiting their market to ensure that our prices aren't affected.
Furthermore, they're strong supporters of The Hog Ring community!
Show your appreciation and support by setting up a business account today. Call (800) 221-4476 or visit ElectronTop.com.