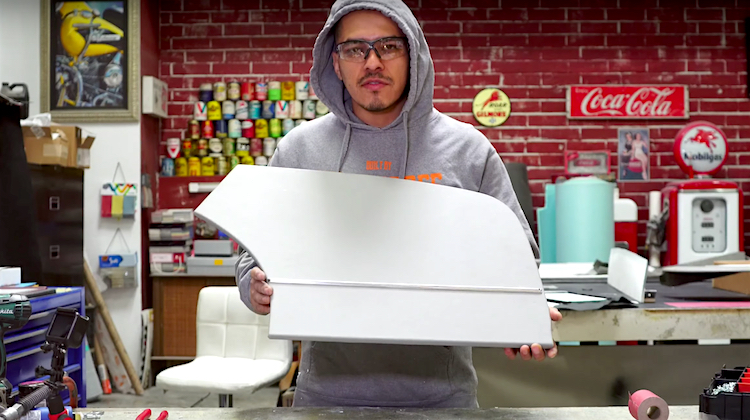 Want to learn how to create custom aluminum trim moldings? Watch this video by master trimmer Juan Estrada of Interiors by RMD Garage.
Juan, who creates gorgeous interiors for the award-winning shop, outlines the process in four steps:
Measure and cut
Tap and install screws
Sand and buff
Install
The video is loaded with useful tips — including what grit sandpaper and polish to use for a mirror finish, and what size drill bits and hardware to use to attach the trim.
In the end, Juan transforms a raw bar of aluminum into show-quality, polished trim.
To see more of Juan's work, follow his Instagram. Also, check out RMD Garage's website and Instagram.