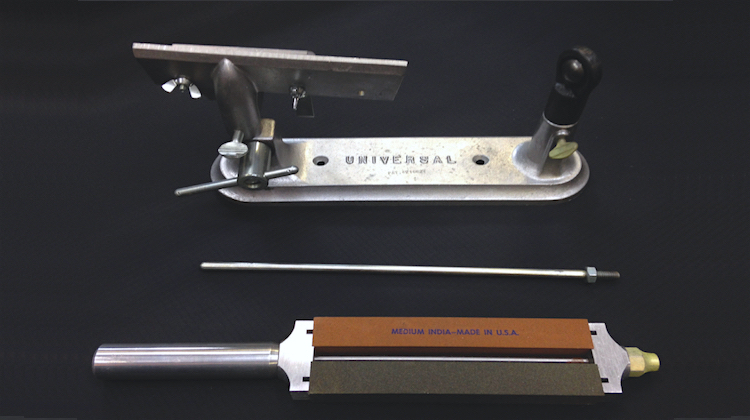 If you're into old-school tools, you'll want to buy this awesome shear sharpener before it's sold out!
While cleaning out a stock room, Electron Top stumbled upon a long-forgotten box of EZ Tool Shear Sharpeners (NOS).
"They don't make them like these anymore," Electron Top said in a flier. "We used to use these shear sharpeners in-house and also sell them many years ago until we went electric back in 1989."
So basically, these USA-made sharpeners are at least 30 years old and in MINT CONDITION.
Electron Top is selling them at the original wholesale price of $195 each. They come with medium and coarse stones.
Interested? Act fast before all the shear sharpeners sell out. Call (800) 221-4476
This video will show you how these old-school sharpeners work:
Auto trimmers love Electron Top's quality convertible tops, great customer service and commitment to the industry. In fact, Electron Top is one of the few manufacturers left that refuses to sell products directly to the public – limiting their market to ensure that our prices aren't affected.
Furthermore, they're strong supporters of The Hog Ring community!
Show your appreciation and support by setting up a business account today. Call (800) 221-4476 or visit ElectronTop.com.