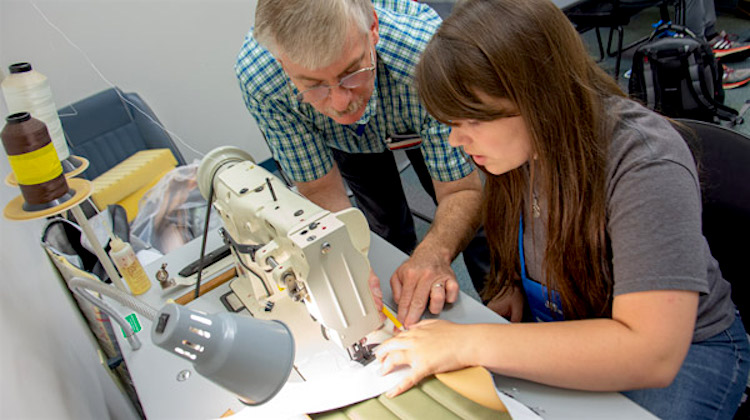 Pennsylvania College of Technology is offering a summer camp for high school students interested in classic car restoration.
Auto upholstery is a major part of the program. But teens will also learn about metal forming, pin striping and paint simulation.
"Participants will discover what it takes to return vintage cars and trucks to their former glory while they immerse themselves in the world of automotive restoration," the school says on its website.
Among the workshops offered is "Introduction to Automotive Upholstery." Here's how the school describes it: "Learn from a master craftsman in the field of automotive upholstery! During this hands-on workshop, each participant will discover how to restore a seat cushion and keep the completed project."
The program includes a field trip to the Eagles Mere Auto Museum where over 75 cars from the 1950's and 1960's are on display.
The college, which is affiliated with Penn State University, is hosting the camp from June 16 – 19. It's open to anyone entering grades 10 – 12.
The cost is only $375, which includes all activities, supplies, meals, and on-campus housing. But "participants will need to bring spending money for ice cream."
Interested students must register by May 31. Visit their website for details.