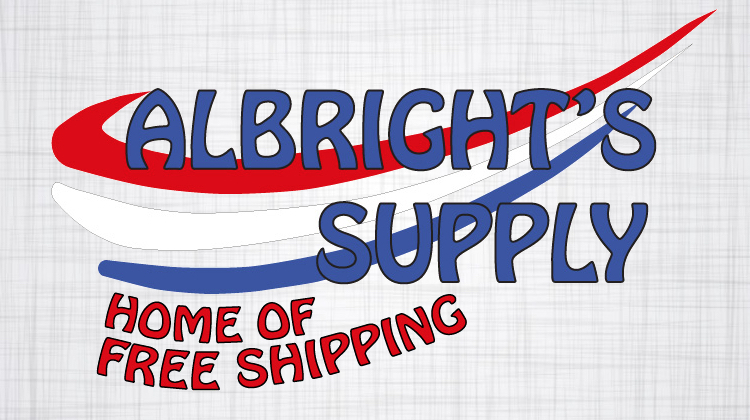 In the market for piping or split hidem? Check out what Albright's Supply has in stock!
Use marine welt (or piping) on seats to join two pieces of material together, while providing a cool finished look. For an ultra custom design, contrast the color of your piping with the seat.
Use split hidem to hide staples on the bottom of seats. Doing so ensures a clean, professional look to your projects.
Albright's Supply sells piping and split hidem by the yard! Click here to see their full inventory.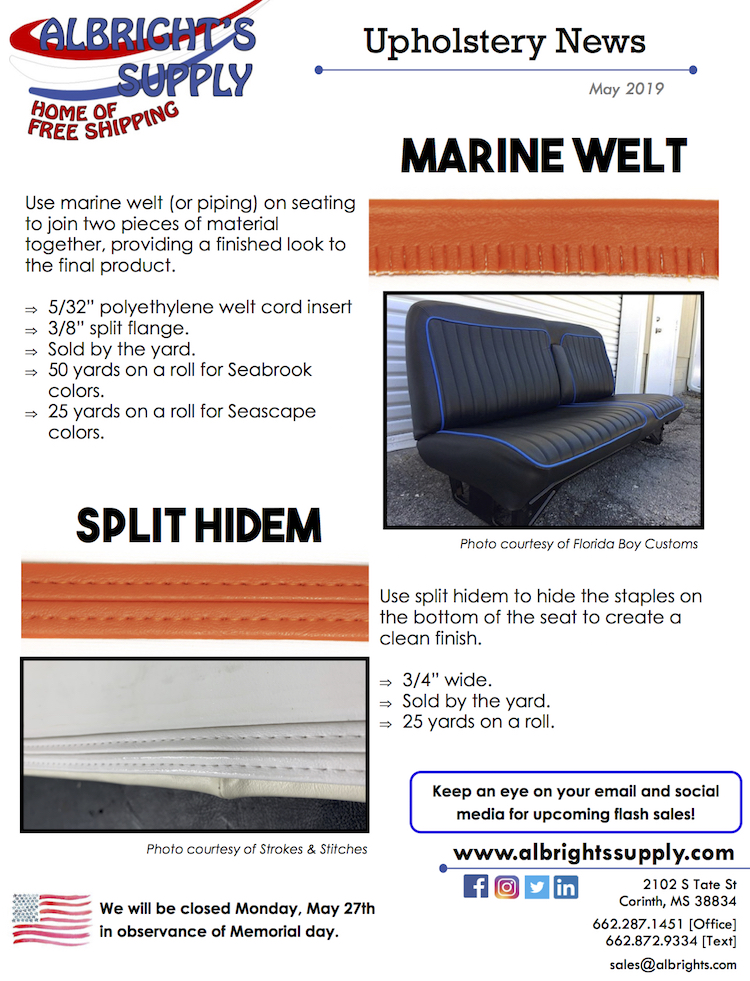 Family owned and operated since 1947, Albright's Supply has its feet planted firmly in our craft. Chris Albright, who runs the company, is a second-generation trimmer who grew up cutting, sewing and installing seat covers just like us.
To learn more about Albright's Supply and browse their online inventory, visit AlbrightsSupply.com. To set up a business account today call: (662) 287-1451.
Of course, you can also follow them on Facebook, Twitter and Instagram.