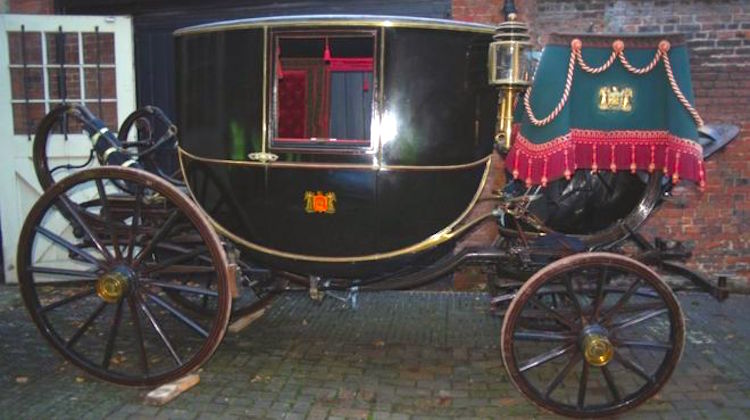 An antique coach built and upholstered in the 1850's has been attacked by moths, causing $17,000 in damage to its interior.
The mayor of Norwich, England, used the coach on civic occasions before retiring it to the Strangers' Hall museum.
While on display, a swarm of moths made their home inside the seats' horse-hair padding, according to the BBC.
"Strangers' Hall has had a long-term problem with clothes moths, which we have dealt with in different ways," said Sarah Norcross-Robinson, senior conservator for Norfolk Museums. "In the past, [an exterminator] would encase the coach in a bubble, which we would fill with carbon dioxide and suffocate them, but the little blighters would always come back."
"We would do this on around a five year cycle, but now health and safety regulations do not allow us to deal with them in this way any more," she added.
Unable to preserve the old, damaged upholstery, the museum sent the antique coach to a trim shop in Kent. There, trimmers will strip, fumigate and reupholster it in new fabric. The museum has also decided to replace the seats' original horse-hair filling with foam rubber.
It's unfortunate that moth's destroyed this antique coach's upholstery. But the incident serves as a reminder to trimmers all over the world to take precaution in how we store long-term projects.
Clearly, insects and rodents can do a lot of damage.