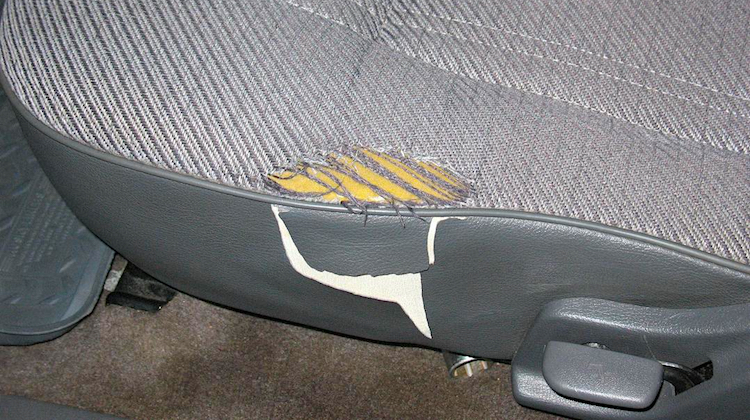 Automakers are facing a serious problem: They've disproportionately focused on mechanics for so long that cars are now outlasting their interiors — leaving drivers dissatisfied.
In 2018, the average age of cars and light trucks in the United States reached an all-time high of 11.8 years, according to IHS Markit. Experts say one of the main reasons is improved reliability.
"People are absolutely holding onto their cars longer. Cars are getting better," Jake Fisher, director of auto testing for Consumer Reports, told USA Today. "It's not unreasonable to expect 150,000 miles, trouble-free."
The problem is, vehicle cabins aren't lasting nearly as long, with interior materials ripping, fading and staining much earlier.
This poses a significant problem for automakers, who fear deteriorating interiors will harm their hard-earned reputations for quality and reliability.
"Customers want these soft-touch materials," Brent Gruber, senior director of automotive at J.D. Power, told USA Today. "They want things to look really nice, but it also has to be durable and it also has to hold up."
A 'Huge Opportunity'
As a result, automakers are racing to find and develop interior materials that will last just as long as vehicles' improved mechanics. But it's not easy.
Auto supplier PPG is one company leading the charge. Their engineers are trying to develop material coatings and fabrics that'll help interiors last 15 to 20 years.
According to experts, one way to do this is to move away from natural materials, like leather and wood, and focus on developing synthetic materials and plastics that can pass for the real thing.
But in a market where genuine materials are highly valued, it's challenging to develop synthetics that look and feel just as good. The last thing car owners want is to go back to the hard plastics of the 1990s — even if they do last longer.
If engineers can crack the code on how to make synthetic materials look and feel just as good as the real thing, but last much longer, automakers will be very happy.
"There's a huge opportunity for automakers to try to find new materials that are not just soft to the touch, but also durable," said Fisher.
But progress is slow. Faux leather, for example, can last longer than genuine leather — but it'll still rip, fade and stain before a car's engine gives out.
In the meantime, auto upholstery shops stand to make a lot of money repairing aging interiors.