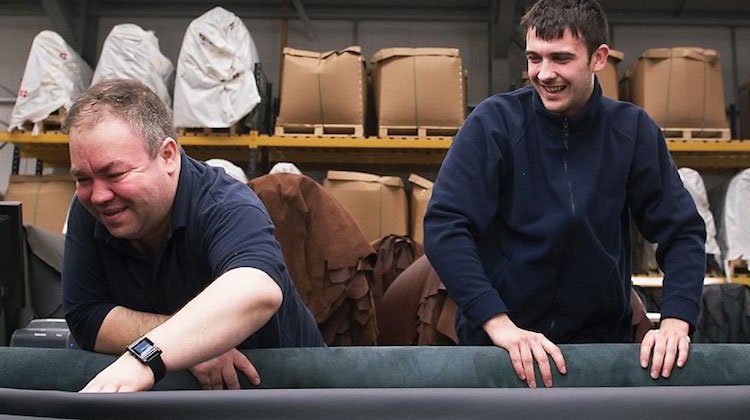 Scottish Leather Group plans to open a new facility that will meet growing demand for automotive leather and create 100 new skilled jobs.
The privately-owned group is the largest manufacturer of leather hides in the United Kingdom. It employs more than 800 people at facilities in Bridge of Weir, Paisley and Glasgow. The new facility will be in Paisley and open in the fall of 2020.
"Scotland is an attractive place to do business with a skilled workforce and companies like Scottish Leather Group expanding their operations is testament to this," said Derek Mackay, Scottish Government Cabinet Secretary for Finance, Economy and Fair Work.
The new investment is a vote of confidence in our industry. Despite all the hype about "vegan" interiors and alternative fabrics, the market for automotive leather continues to grow.
Scottish Leather Group, of course, knows this. They've supplied hides for some of the most iconic cars ever built, from the 1955 Citroën DS to Doc Brown's DeLorean.
If you'd like to try their premium leather, check out Douglass Interior Products. For more than 35 years, Douglass has been the exclusive distributor of Scottish Leather Group in the United States.
To learn more about Douglass Interior Products and sample their leather hides, visit DouglassInteriorProducts.com. You can also follow them on Instagram and Facebook.
To order their catalog or set up a business account, call (800) 722 – 7272.