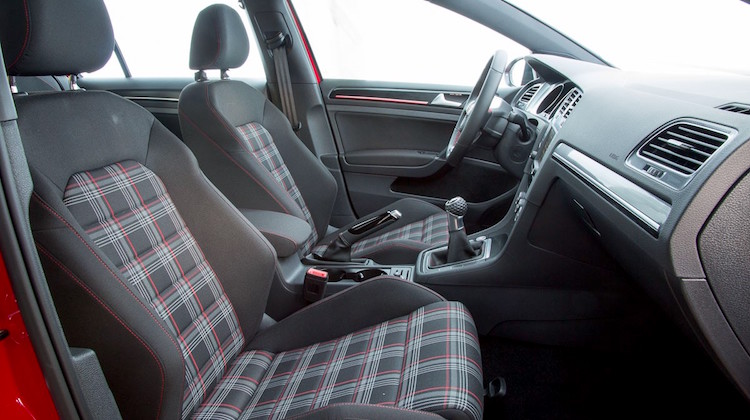 Volkswagen's plaid upholstery has made a huge comeback, and is even influencing the interiors of other makes and models. But do you know how the style originated?
Gunhild Liljequist, one of the auto industry's first female designers, is credited with introducing plaid (or tartan) fabric to Volkswagen. Before her, the automaker's interiors were pretty drab.
In 1964, she joined Volkswagen's Department of Fabrics and Colors in Wolfsburg, Germany. Her previous job was a porcelain painter and chocolatier candy-box designer.
Liljequist didn't know much about cars, but she lived for design. In her new role, she created and chose paint hues, trims and interior details. Basically, she made Volkswagen's cars look good.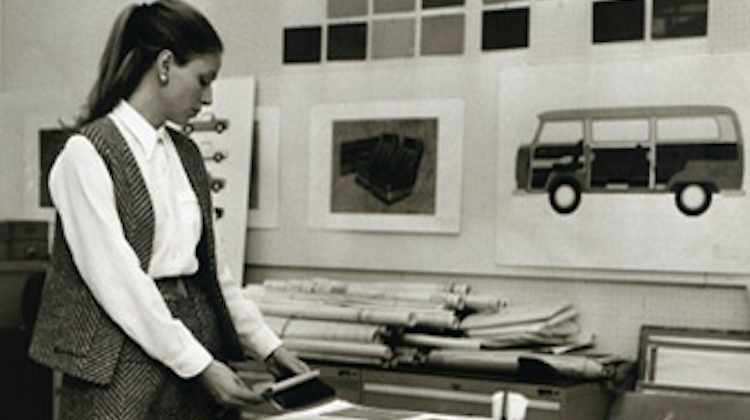 By all accounts, she was great at her job. So, it came as no surprise when Volkswagen enlisted her help in designing the interior of the all-new 1976 Volkswagen Golf GTI. The only instructions she was given was to transform the Golf into a sporty car that would appeal to the masses and capture the mood of the era.
After much brainstorming, Liljequist made two simple suggestions: Upholster the seats in plaid fabric and introduce a golf ball-style gear knob.
"Black was sporty, but I also wanted color and quality," Liljequist said. "I took a lot of inspiration from my travels around Great Britain and I was always taken by high-quality fabrics with checked patterns … you could say that there is an element of British sportiness in the GTI."
As for the golf ball gear knob, "that was a completely spontaneous idea!" she said. "I just expressed my sporting and golf associations out loud: 'how about a golf ball as the gear knob?'"
Liljequist faced some resistance to her ideas, but the team eventually relented and the GTI debuted with a plaid interior and a golf ball gear knob.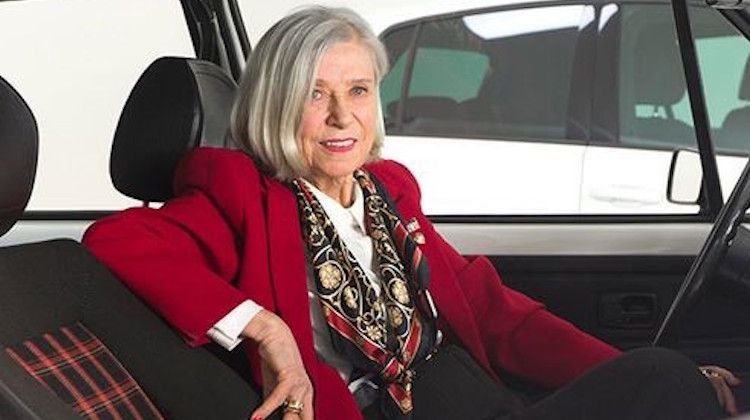 It was an instant hit, and has since become an iconic design element in not just Volkswagen history, but automotive history.
Of course, that wasn't Liljequist's only significant contribution. In her 30-year career, she also designed the "Etienne Aigner" Mk1 Golf Cabriolet, which was influenced by the maker of handbags. She also discovered the iridescent, pearl color, which is largely responsible for the metallic quality of automotive paint today.
Liljequist retired in 1991, but as the automaker recently said, "her legacy is literally stitched into the fabric of Volkswagen."
For more throwback articles, check out our "Industry History" section.