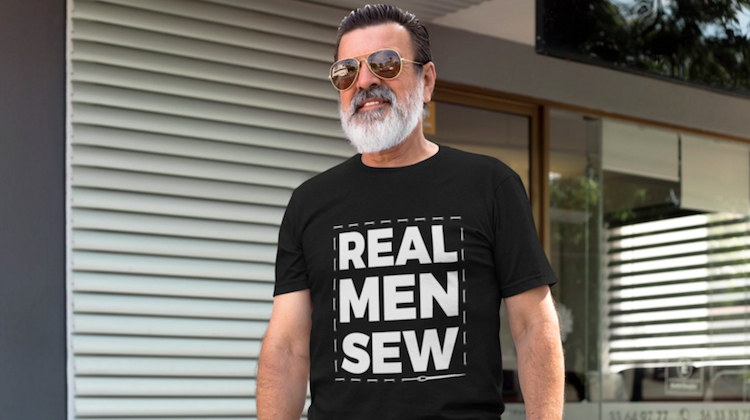 We're celebrating Black Friday with a t-shirt and sticker blowout sale!
Take 50% off "Real Men Sew" t-shirts and all our popular sewing machine stickers when you use the coupon code: BLACKFRIDAY
The Black Friday sale starts today and runs through Monday, December 2.
But once a product is sold out — THAT'S IT! No more.
These t-shirts and stickers make great stocking stuffers for your favorite trimmer (or yourself).
Visit our online store by clicking here.