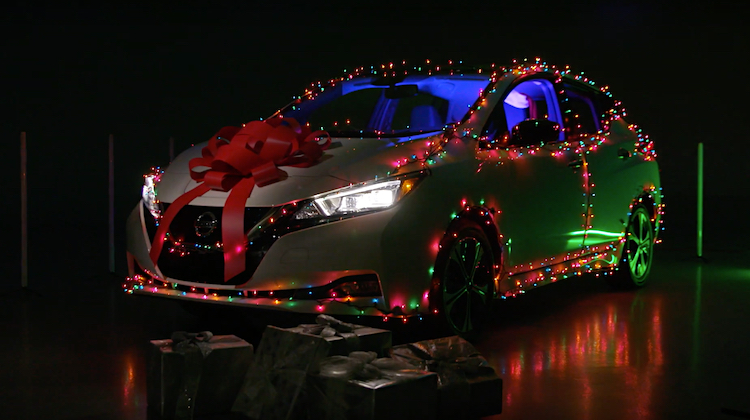 You know those annoying chirps and chimes your car makes when you sit inside and turn the ignition? Nissan just remixed them to create a Christmas carol.
For a limited time, you can stream or download the tune dubbed "Nissan Leaf Canto Carol," with any proceeds accrued by December 31 going to environmental nonprofit Urban Green Lab.
"The rhythms of the two new sounds from the 2020 Nissan LEAF were combined with 'Jingle Bells' and 'Angels We Have Heard on High' to create the first-of-its-kind holiday earworm, or 'e-worm,' with a high-tech electronic feel," Nissan said in a statement.
The carol is available on most music streaming services. It's surprisingly less annoying than we expected… 
The Leaf makes two pedestrian safety sounds — a constant "Canto" as it moves forward and a pulsing chime when it reverses. Both have been updated for tone and volume to meet new U.S. electric vehicle safety regulations that go into effect on September 1, 2020.
The Nissan Leaf has been the world's best-selling electric car since 2010.