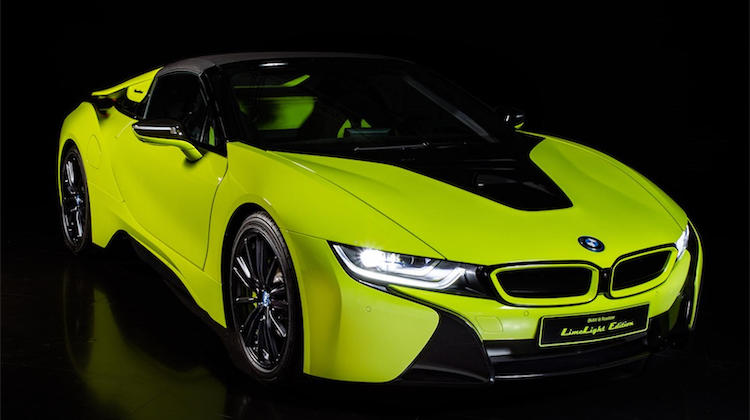 We've all trimmed car interiors in Alcantara. But what happens when Alcantara itself trims a car in its namesake fabric?
No need to wonder. Alcantara recently unveiled a one-off BMW i8 Roadster LimeLight Edition at its concept store in Milan, Italy.
The vehicle, designed in partnership with BMW, is draped in custom colored and perforated Alcantara.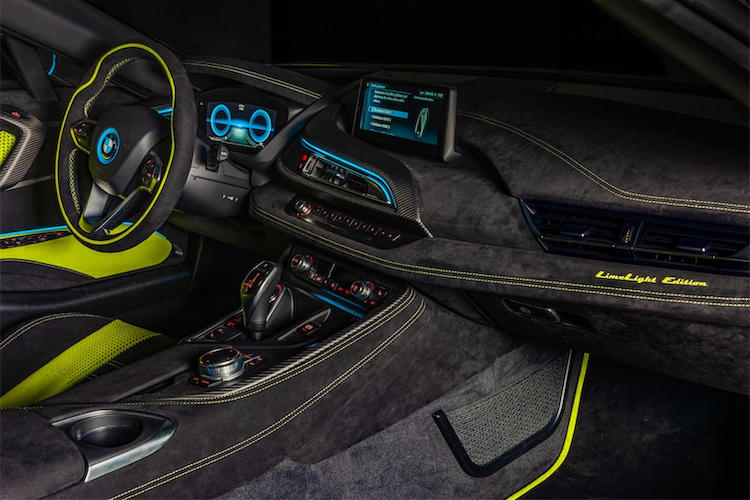 "Alcantara dresses the car's seats, dashboard, door panels and steering wheel in black with contrasting lime accents," Alcantara S.p.A said in a statement. "The lime-colored Alcantara material was developed by Alcantara's Design Department with laser perforations to create a design inspired by the BMW logo."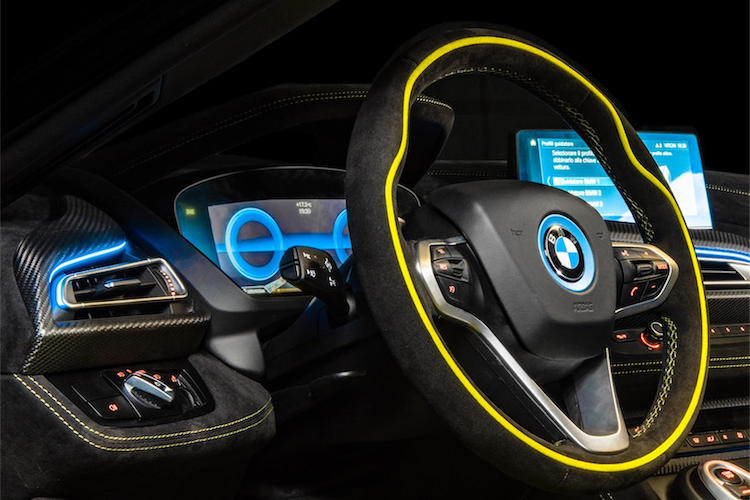 "The i8 Roadster LimeLight's embroidered interior logos and contrasting lime-colored stitching emphasize the racing character of the project vehicle," Alcantara S.p.A added.  "The Alcantara seats and side panels guarantee a firm grip for sports driving, while providing comfort and resistance to wear."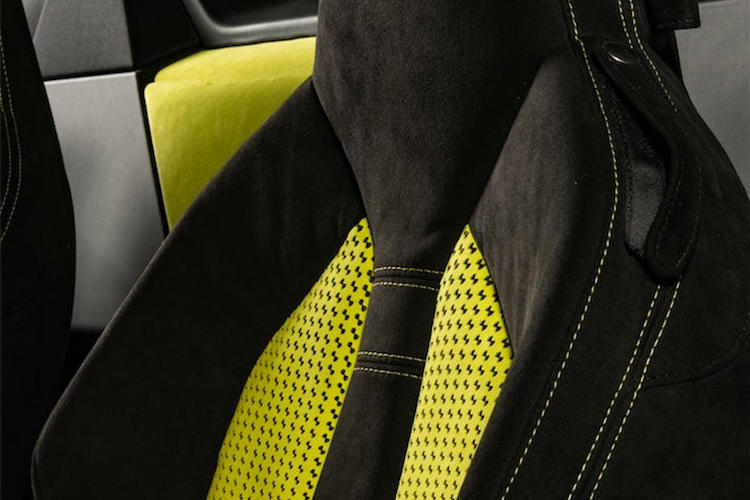 The design and execution are beautiful, and on par with what we see coming from a lot of custom auto upholstery shops (who we assume influenced the look).
Obviously, it's too custom for a mass production vehicle. But it's still great to see a fabric company and automaker think outside the box and dip their toes in our world.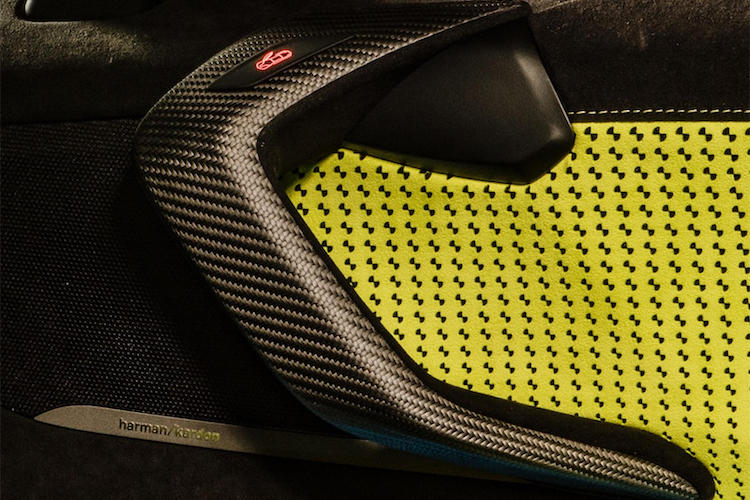 Looking to buy Alcantara? Hydes Leather has everything you need! Visit them at HydesLeather.com.