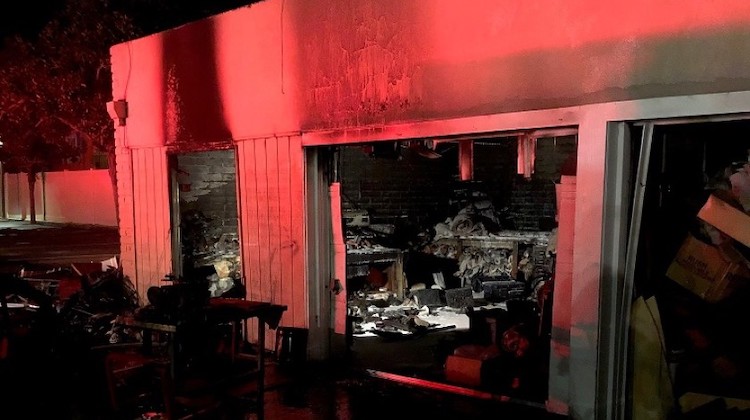 Manuel's Upholstery Shop recently caught fire, causing significant damage to the business in Escondido, California.
The blaze was reported on Friday evening at 10:20 pm, and quickly tore through the building. Fire crews brought the flames under control in about 25 minutes, Escondido Fire Battalion Chief Andre Paredes told The San Diego Union-Tribune.
Nobody was in the building at the time of the fire, and no first responders were reported injured.
Authorities are still investigating the cause of the blaze.
Though it's not always possible to prevent fires, remember that auto upholstery shops can take steps to limit their losses — such as storing combustible items properly, ensuring their buildings are up to code, and staying on top of their insurance policy coverage terms and payments.
Please join us in wishing the folks at Manuel's Upholstery Shop a speedy recovery. And please, make sure your trim shops are insured.