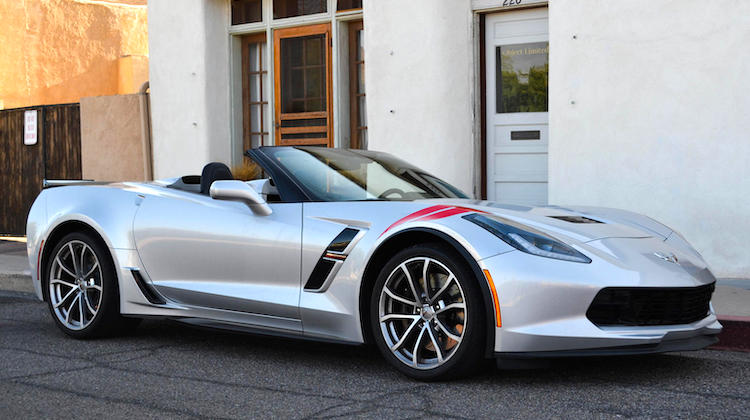 You can own the last ever 7th generation Chevrolet Corvette Grand Sport Convertible for only $150 — but you'll have to beat the odds.
The National Corvette Museum in Bowling Green, Kentucky, is raffling off the vehicle. Tickets are just $150. And the museum is only selling 1,500 tickets.
It's not a bad deal, considering the vehicle's original price was about $70,000. Of course, this being the last ever model to roll off the production line makes it even more valuable.
Just how valuable? There's no way to tell. But the last C7 Z06 recently sold for $2.6 million, and the first C8 sold for $3 million. So yeah… definitely not a bad deal.
The Corvette is powered by a 6.2-liter V8 engine that produces 460 horsepower. It's paired with an eight-speed paddle-shift automatic transmission. And it's finished in Blade Silver paint, with a Carbon Flash hood stripe, badging and accents.
You can buy a raffle ticket online or at the museum, but you have to be physically present in Kentucky at the time of purchase. So head on down to the Bluegrass State between now and February 20, when the raffle will be held at 2 pm CT.
Oh, and it's not the only Corvette raffle the museum is hosting. For more information, click here.