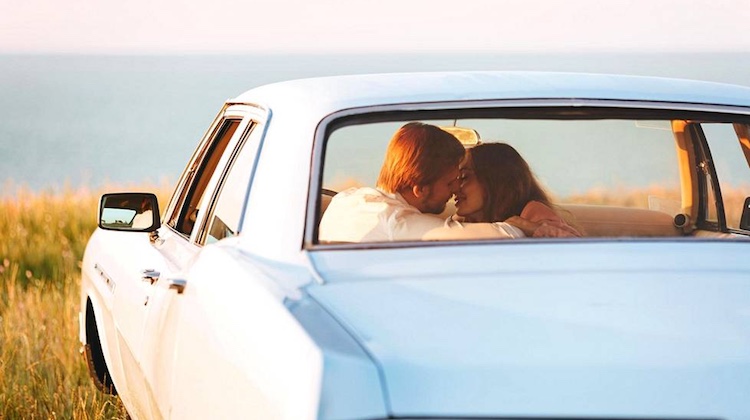 What better way for an auto trimmer to celebrate Valentine's Day than by rocking out to songs about the backseat? After all, it is the sexiest part of a car.
We compiled a playlist spanning a range of genres — from country to rap, rock and even funk. Some of the songs are romantic, others are funny, and a few are downright nasty. But what they all have in common is that the singers clearly appreciate the comfort and utility of having a big backseat.
So take your special someone for a spin, park somewhere secluded, turn up the music and get busy…
1. Kip Moore – "Backseat"
Country: "The two of us in the backseat. Lights off on the backseat."
2. Sevdaliza – "Backseat Love"
Electro R&B: "Backseat loving, please buckle up, enjoy the ride."
3. AC/DC – "Girls Got Rhythm"
Classic Rock: "The girl's got rhythm. She's got backseat rhythm."
4. LL Cool J – "Backseat"
Rap: "I want to send this one out to all the jeep lovers worldwide…"
5. Peer Günt – "Backseat"
80's Rock: "Only place where she likes to play, backseat of a Trans AM."
6. New Boys – "Backseat" ft. The Cataracs & Dev
Pop: "I wanna get beside ya, in the backseat. So I can be your backseat driver."
7. Paul McCartney – "The Backseat of My Car"
Pop Rock: "Ooh we're just busy riding, sitting in the backseat of my car."
8. Ari Lennox – "Backseat" ft. Cozz
Neo Soul: "And I know it's risky right, but I want it in the backseat of my hmmm."
9. The Gaslight Anthem – "The Backseats"
Alternative: "And in the backseats we just tried to find some room to breathe."
10. Hot Chocolate – "Heaven is in the Back Seat of My Cadillac"
Funk: "Heaven's in the backseat of my Cadillac. Let me take you there."
Add to our playlist! Leave recommendations for your favorite songs in the comments section.