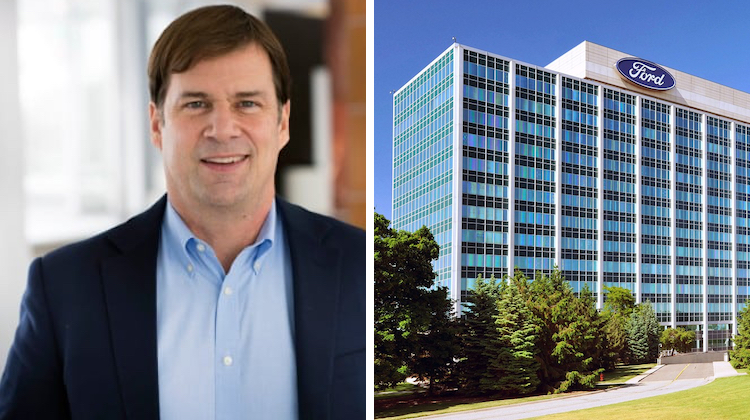 Ford Motor Company just appointed a new chief operating officer — and he's a former trimmer!
The automaker announced the appointment of Jim Farley on Friday. He will report directly to Ford President and CEO Jim Hackett.
In his new role, Farley will oversee all of Ford's global market and automotive operations, including product development, purchasing, enterprise production line management, manufacturing and labor affairs, marketing, sales and services, and new model launches. He'll also lead Ford's foray into self-driving cars, among other duties.
But Farley isn't just some suit. In fact, he cut his teeth in an auto upholstery shop.
The Wall Street Journal reports:
Mr. Farley helped put himself through the University of California, Los Angeles by working at a Santa Monica vehicle-restoration shop run by the late former Formula One champion Phil Hill. The hours he spent revitalizing vintage-car interiors — stuffing seats and stitching together ostrich skin and other exotic-leather upholstery — "taught me what made a beautiful car," he says.
After earning an MBA with a focus in finance, Farley pursued a career in the automotive industry. Before joining Ford, he held numerous positions with Toyota, Scion and Lexus.
In his new position, he is effectively the number two to Hackett.
Hopefully, with a former trimmer helping to steer the company, we'll start to see better interiors by Ford.