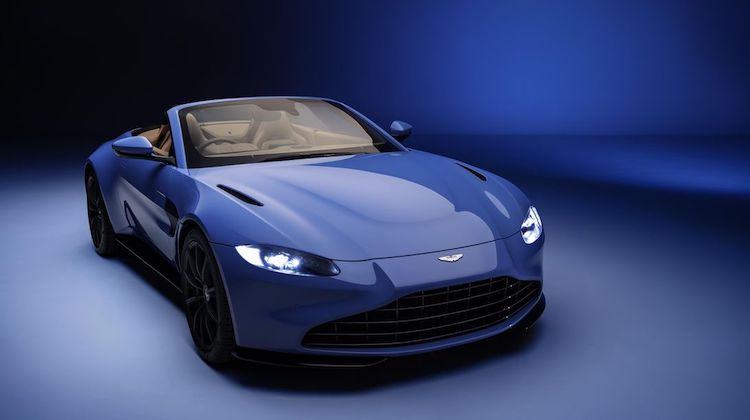 The Aston Martin Vantage roadster is built for convertible enthusiasts who like to do things fast. REAL FAST.
Not only does it have a top speed of 195 mph, but it can blast from 0 to 60 mph in just 3.7 seconds.
Yeah, that's impressive. But what really has us psyched is its new top-dropping time.
The new Vantage can drop its top in just 6.7 seconds and raise it in 6.8 seconds.
"Both times are 50 percent faster than the industry standard of about 14 seconds," according to Automotive News.
That's better than the BMW i8 (15 seconds, Porsche 911 (12 seconds) and even the Ford Mustang (7 seconds).
"A tailored fabric stretched tightly over a compact Z-fold mechanism provides the engineering behind this level of quickness," says Automotive News.
Of course, Aston Martin sourced that topping fabric from The Haartz Corporation. It's Sonnenland A5B/DS., which is the same topping found on the Bentley GTO and Porsche Boxster. (high-performance, acoustically enhanced, the works!)
Cleary, the Aston Martin Vantage is one badass roadster.