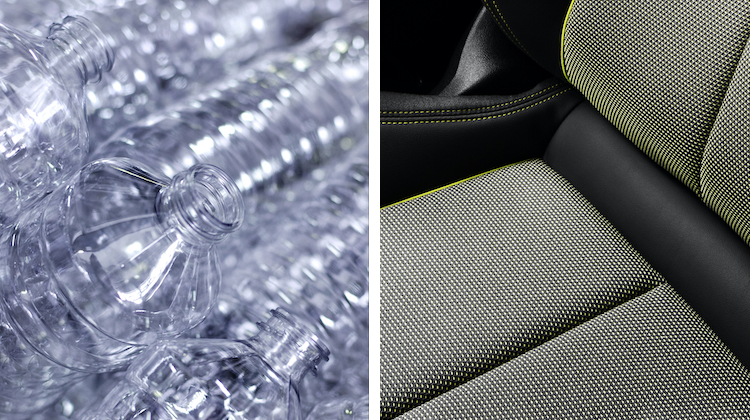 Audi just hopped on the sustainability bandwagon in a major way, announcing that more than 100 recycled water bottles will go into every A3 interior.
And it's not just the seat covers. "All in all, up to 45 PET bottles with a capacity of 1.5 liters are used per seating system. On top of this, an additional 62 PET bottles were recycled for the carpet in the new Audi A3," the automaker said in a press release.
Other interior components — including insulation, side panel trim and floor mats — are also being manufactured from recycled materials.
That accounts for a whopping 89% of the A3's interior. But Audi says it won't be satisfied until 100% of its interior trim is made from recycled materials.
"Sustainability is a central pillar in the Audi corporate strategy," Audi said. "This applies to technology as well as to the production processes."
Of course, Audi isn't the first automaker to use material made from recycled water bottles. Ford and Nissan have been at it for nearly a decade.
Still, it's a much bigger deal when a luxury automaker forgoes leather to use a textile made from water bottles. It means the fabric is finally in vogue.