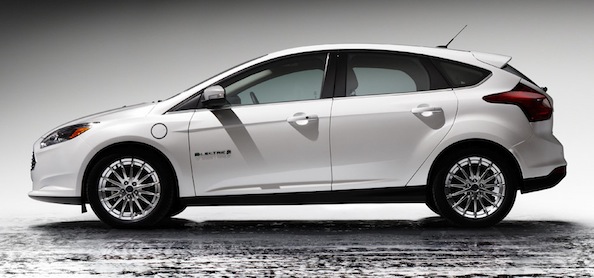 Nissan announced in March 2011 that its all-electric Leaf would feature seat fabric made from recycled water bottles, but Ford is apparently leading the charge with Repreve, a new polyester fiber made from the plastic.
USA Today explains:
In 2009, Ford mandated that fabric suppliers use a minimum of 25% recycled content for all 2009 and beyond model year vehicles. Since then, 37 different fabrics meeting the requirements have been developed and incorporated into Ford vehicles.
Examples include soy foam seat cushions and head restraints, wheat straw-filled plastic, castor oil foam in instrument panels, recycled resins for underbody systems, recycled yarns on seat covers and natural-fiber plastic for interior components.
Ford is set to debut Repreve at the North American International Auto Show in Detroit next week. It won't be long before our shops will be calling suppliers asking where we too can get our hands on water-bottle fabrics.
Want to learn more about green upholstery? Read: "How Can Car Interiors Be Eco-Friendly?".