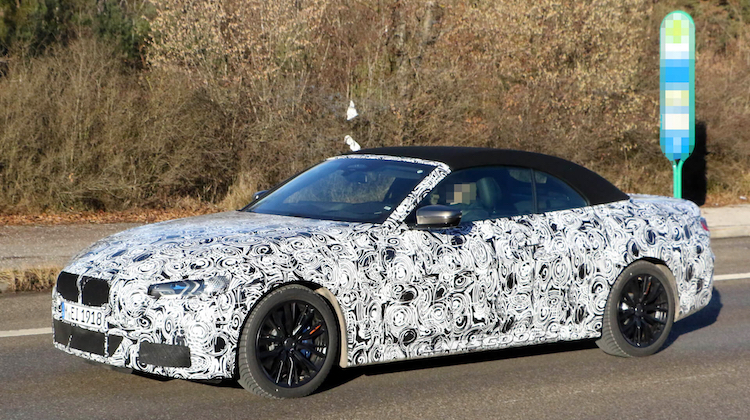 The BMW 4-Series is undergoing some serious changes, including an all-new convertible soft top.
The current model features a retractable hard top that folds away in just 20 seconds. It's gorgeous, but heavy and takes up a lot of trunk room.
However, spy shots indicate that the newly redesigned BMW 4-Series will replace its retractable hard top with a soft top.
Of course, for trim shops, it's always huge news when an automaker introduces a new soft top convertible. It means more work opportunities (and more money)!
Car Scoops, which took the spy shots, says the vehicle's testing phase is near complete — so we can expect the new Bimmer to hit dealer lots later this year or early next year.