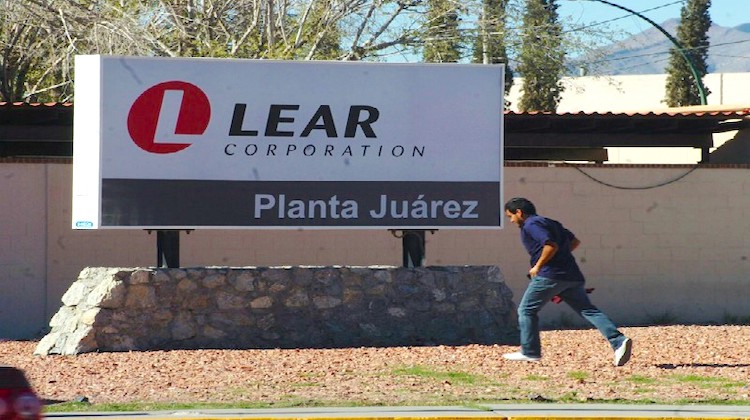 Lear Corporation has announced that "several" employees at its plant in Ciudad Juárez, Mexico, have died following an outbreak of coronavirus.
The U.S. company, a global leader in automotive seating, issued a statement carried by several news outlets.
"We are saddened that several employees at our Juárez operations, who were receiving medical treatment for presumed cases of covid-19, have passed away, officially due to complications of respiratory illness," Lear said in the statement.
Humberto Campos, chief of medical benefits at the Mexican Social Security Institute for Chihuahua, said earlier this month that 11 workers from the Lear plant had died after testing positive for the virus. The number could not be independently verified.
Lear has implemented safety measures at its plants since March, when the the global pandemic skyrocketed. To comply with Mexican orders, it even shut down all 42 of its factories in the country.
The plant in Juárez manufactures seats for Mercedes, Lincoln and the Ford Mustang.