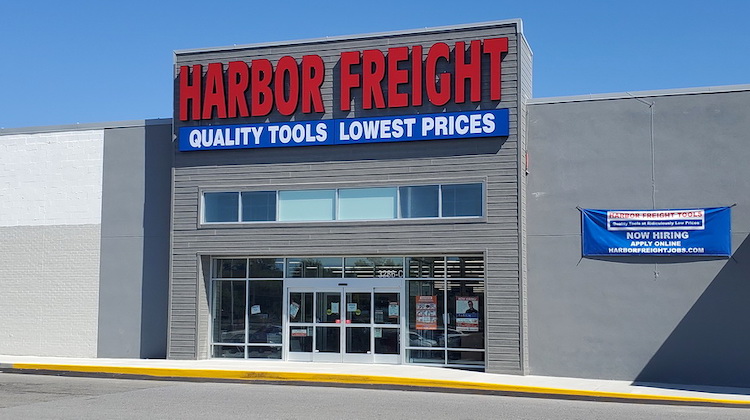 Harbor Freight tools gets a bad rap, as many craftsmen equate the store's low prices with even lower quality.
While that may be true for some Harbor Freight tools, it's not for all of them. In fact, I use quite a few at my shop on a daily basis, and couldn't be happier with the results.
Here are 5 Harbor Freight upholstery tools that definitely don't suck:
1. Drill Master Heat Gun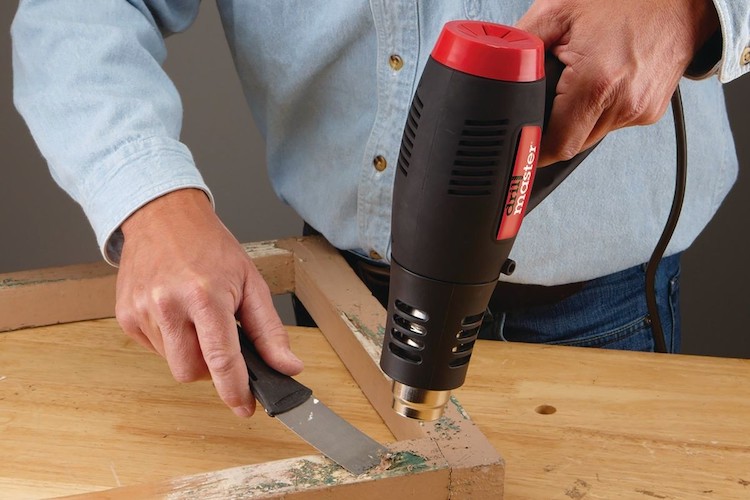 Every trim shop needs a good heat gun. In my shop, we use the Drill Master 1500 Watt Dual Temperature Heat Gun from Harbor Freight. For only $10, you'd be hard pressed to find a cheaper gun that works just as good.
The gun's high/low feature lets you choose how hot you want it to blow — and quite frankly, that's about the only feature I need from a heat gun. What I like most about this gun is that it has a simple design that does the job and isn't easy to break.
Seriously, what more could you ask for from a heat gun?
2. Central Pneumatic Spray Gun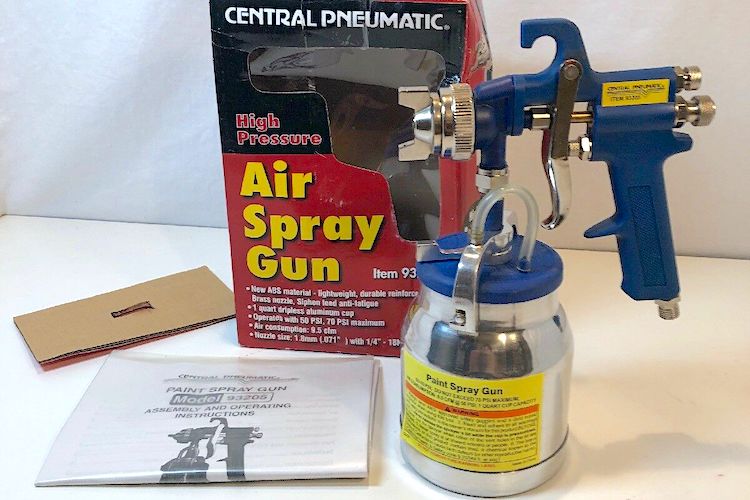 Buying this Central Pneumatic Heavy Duty Multi-Purpose Air Spray Gun was the best decision I've ever made for my shop. And it only cost $19.97.
For years, we used a 2 gallon pot with long hoses to spray glue, and it caused us a lot of frustration. The gun and hoses would constantly clog, forcing us to spend hours disassembling and cleaning parts. Finally, one day I said "screw it" and decided to try one of those cheapo suction-feed spray guns at Harbor Freight. I've never had a problem since.
Sure, the 32-ounce cup means I have to refill more often and it can be a pain to spray in tight spots, but relieving myself of clogged hoses makes it all worth it.
What's more, these guns are built like tanks. I've dropped them on the ground, banged them into walls, dented their cups and still they keep on spraying. Beyond cleaning the tip with solvent, I've never had any issues.
I replace guns every 2 to 3 years, which isn't bad at all considering the price.
3. Pittsburgh Aluminum Rulers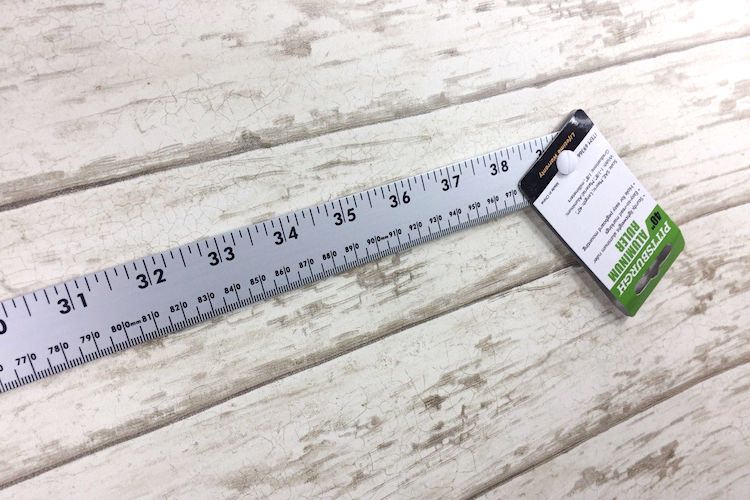 Harbor Freight carries a decent range of Pittsburgh aluminum rules that'll cost you less than a cup of coffee at Starbucks.
I purchased a 48″ ruler for $5 and a 40″ ruler for less than $3. Both are everything a good ruler should be: straight, accurate, legible and their markings don't easily scratch off. Best of all, the 40" one is the perfect size for making piping.
I would prefer if the markings were only in SAE instead of both SAE and metric, but that's not a big enough issue for me to not use them.
Trust me, for the price, you won't find better rulers.
4. Pittsburgh Steel Square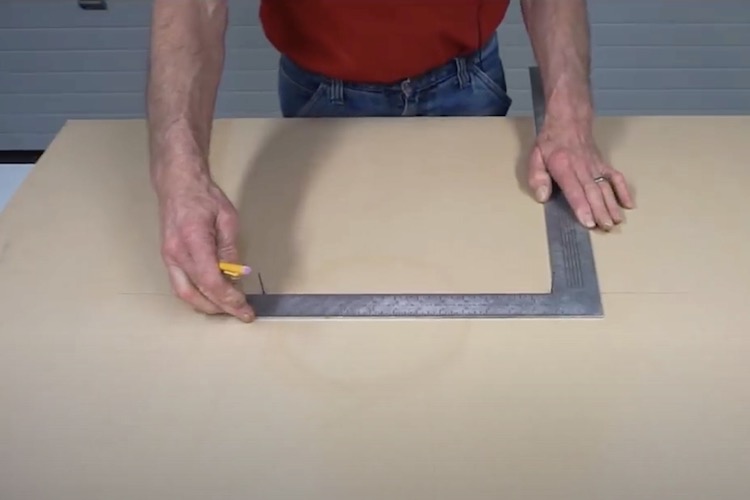 I know it sounds silly to compare squares, but hear me out.
Harbor Freight's Pittsburgh 16" x 24" Steel Square only costs $10, but is comparable to ones that cost a whole lot more.
The steel is rigid, the markings are etched and the finish doesn't wear off. And yes, of course, it's a perfect 90-degree angle.
So why pay more for a square when you don't have to?
5. Panel Clip Pliers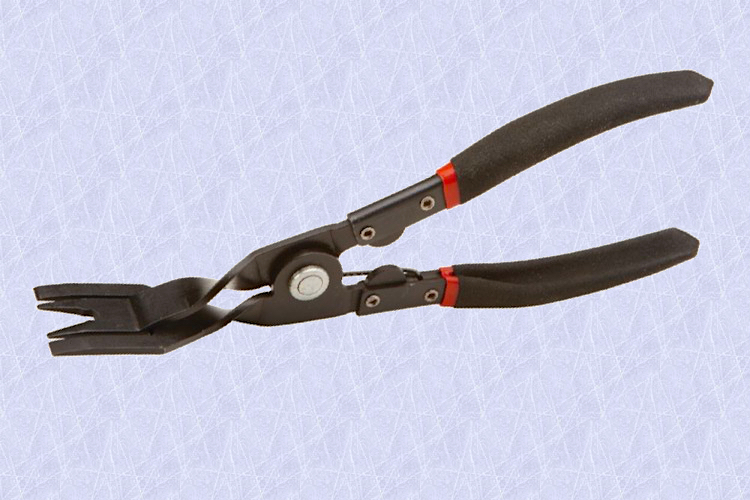 These Pittsburgh Panel Clip Pliers are great for removing interior panel clips without causing damage.
Simply slip the pliers behind a clip just as you would with any other clip tool. But instead of prying, just squeeze the handles together to pop out the retainer.
For $9, these pliers are a steal. Before discovering them, I paid almost three times as much for a brand-name set that's handles were so uncomfortable I had to stop using them.
If you're unfamiliar with panel clip pliers, you definitely need to add them to your tool box. They won't disappoint.