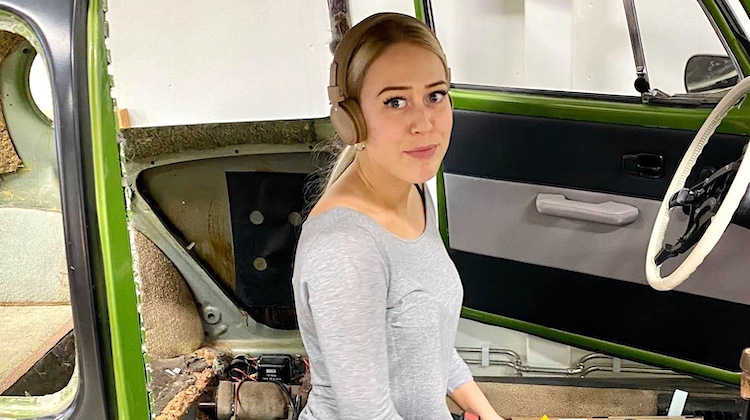 In the auto industry, there are only a few schools that teach upholstery in any substantive way. Sweden's Sadelmakeriskolan is among the best.
Located in Tärnsjö, the saddle maker school offers a tuition-free, three-year program in automotive upholstery that goes far beyond the basics taught in some U.S. vocational schools. The program is led by master trimmers and includes multiple internships so that students gain real, hands-on experience.
We recently spoke with Rebecka Pettersson, a 24-year-old new graduate who told us all about her experience in the program, passion for the craft and career goals.
Why did you decide to learn automotive upholstery?
My dad is a mechanic who owns his own shop. It's not just work for him, it's also his hobby, especially old American cars.
I sewed clothes throughout high school, and after graduation I worked at a fastfood restaurant and cleaned hotels. But I always dreamed about sitting behind a sewing machine again and creating things with my hands.
My dad knew about Sadelmakeriskolan and told me all about it, so I applied to the program and was accepted.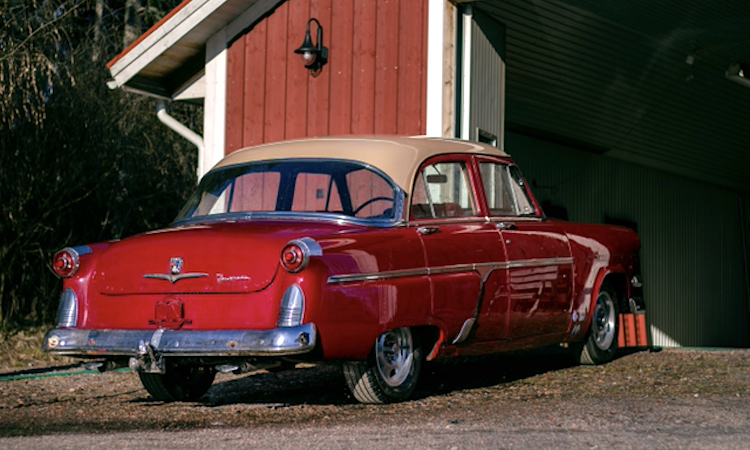 Tell us about Sadelmakeriskolan's program
Sadelmakeriskolan offers two different programs. One is for horse saddle making and the other is for auto trimming.
We're in school for 40 hours a week, just like a full time job. Most of it is practical work experience.
You attend school for three years — 32 weeks of which are spent interning at four different upholstery shops. I did three internships at auto upholstery shops and one was at a furniture shop. I really wanted to try both.
All of the internships are very important because they allow you to see how everyone works differently. I learned so much at my internships. Every time I returned to school, I had more confidence in myself and my work.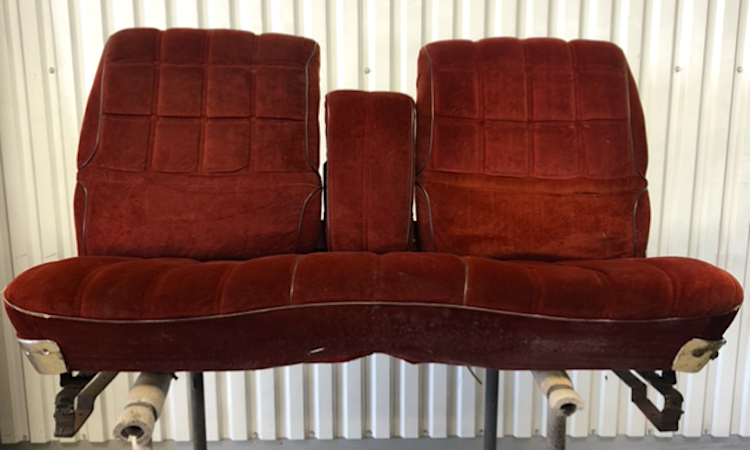 How is the program structured?
The program is three years (six terms).
For the horse program, the school accepts four new students at the start of every term. For the auto upholstery program, they only accept two, as we need more space to work. Altogether, we're about 25 students at any given time.
During the last term, each student completes a big project. It's basically a test of everything you learned. On the auto side, that means a full car interior — including front and back seats, headliner, four door panels, etc. You have 8 weeks to complete the project.
I trimmed my father's car, a 1954 Ford Customline.
What aspect of the work gave you the most trouble?
I'm not a fan of old rusty, dusty seats! But when it's done I'm so damned satisfied with the result.
I really like to see what I can do with torn seats. And it's even more fun to see the customer very happy about my work.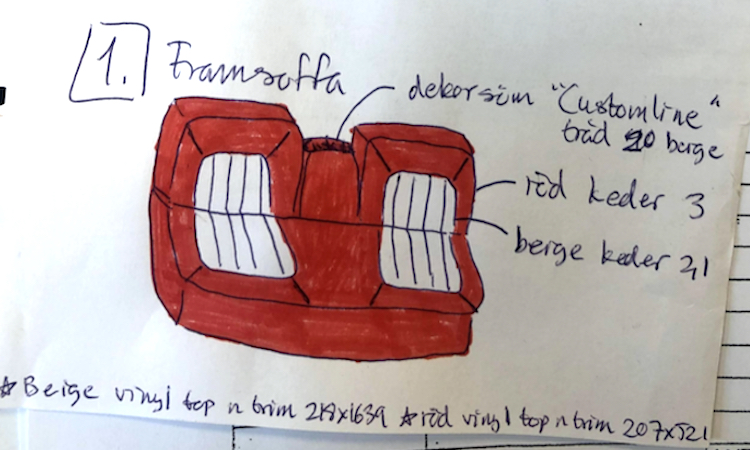 Now that you've graduated, what are your plans?
It's time to find a job in the craft! I have something going on, but I don't want to tell quite yet.
Are there other aspects of auto restoration that you plan to learn?
I'm still quite new to the industry, so there's a lot to learn. I hope to continue learning my whole life. Every car is a bit different, so there will always be opportunities to learn more.
Where do you see yourself in this industry in 20 years?
I'll probably have my own shop. That would be cool! I want to work mostly on older cars — like show cars.
I hope to make customers satisfied with my work. I want to do projects that I'm proud of, and I want to share it with everyone to see. But at the same time that's hard because I'm my own biggest critic.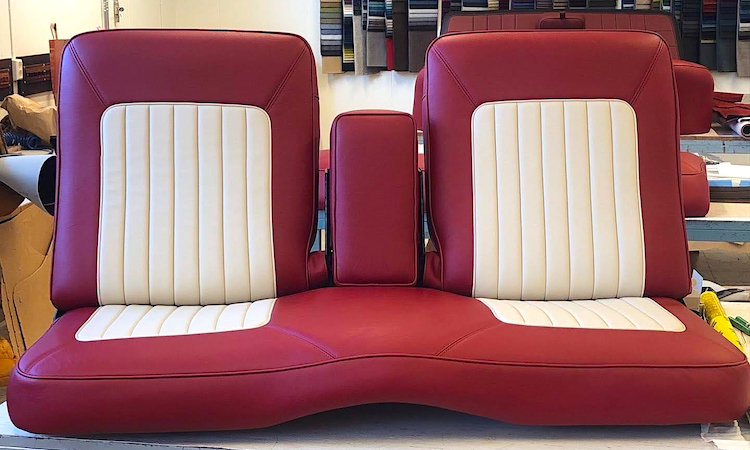 What is the auto upholstery industry like in Sweden?
There are a few big companies that I know of that specialize in automotive upholstery. But there aren't many of them. It's mostly general upholstery shops that take on automotive projects from time to time.
That's one reason why I wanted to study auto upholstery. It's not a common craft, so there will always be job opportunities.
Congratulations Rebecka! We wish you all the best in your new career as an auto trimmer. Welcome to our tight-knit community!
To see more of Rebecka's work, follow her on Instagram. Learn more about Sadelmakeriskolan by visiting their website.