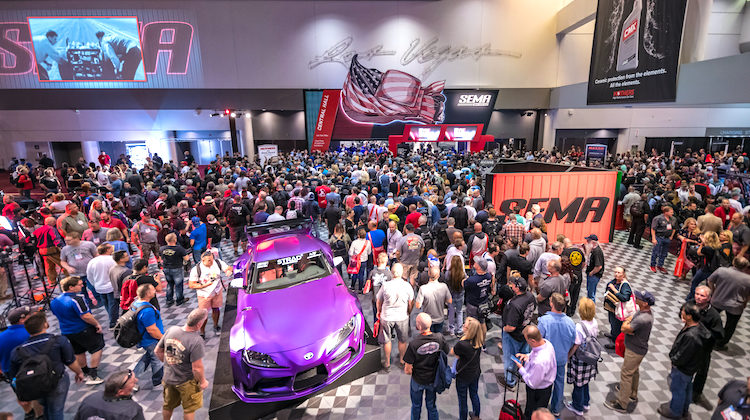 With the coronavirus pandemic still in full swing, SEMA is implementing several measures to ensure the health and safety of exhibitors and attendees at the 2020 SEMA Show.
More than 1,8000 exhibitors have already registered for the show, and organizers expect tens of thousands of industry professionals to attend. But this year's show will be a little different than prior ones.
SEMA has partnered with state and local authorities to develop a plan to limit the risk of a coronavirus outbreak at the show. Measures include:
All exhibitors and attendees must wear face masks or face shields at all times, as well as frequently wash their hands and social distance where possible.
There will be designated entrance and exit areas to control and screen visitors with "discrete daily health queries," including non-invasive thermal cameras to check temperatures.
The show floor will no longer be a free-for-all. Instead, isles will have one-way directions to prevent crowding and people from cutting in front of each other.
There will be a hand sanitizing station every 200 feet, which exhibitors and attendees will be expected to regularly use.
The Las Vegas Convention Center cleaning staff will increase their operations, sanitizing high-traffic and common areas — like door ways, elevators and escalators — every hour.
What's more, SEMA is collaborating with the convention center to pursue a certificate for safety measures aimed at outbreak prevention.
"As we go through our planning, our number one priority is the health, safety and wellbeing of all of our attendees," Tom Gattuso, SEMA Vice President of events, said in a video.
The 2020 SEMA Show will be November 3 – 6 in Las Vegas, Nevada. To register, click here.