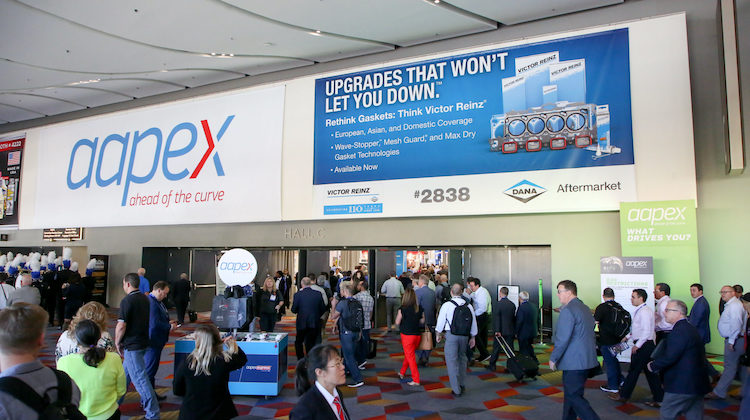 The Automotive Aftermarket Products Expo (AAPEX) will not be an in-person event this year. Instead, it's going online.
AAPEX, which bills itself as the largest annual trade show for automotive aftermarket industry professionals, takes place every year in Las Vegas, Nevada.
But due to the coronavirus pandemic, show organizers are taking this year's event virtual.
"Given the State of Nevada's recently announced long-term mitigation strategy for the COVID-19 pandemic, which has indefinitely prohibited events with more than 50 participants, and the severe limitations on international and domestic travel imposed in connection with the pandemic, unfortunately, the traditional in-person event cannot proceed," AAPEX said in a statement.
Show organizers will refund fees paid by exhibitors and registered buyers.
It's not yet clear what the online event will entail. AAPEX says it will announce details on August 19.
Of course, AAPEX isn't the only in-person event to be cancelled this year. SEMA announced last week that its annual show has also been nixed.
Fortunately, the auto upholstery industry has a lot to look forward to — as NC Carpet Binding & Equipment will be hosting a live virtual trade show during the first week of November. You can read details here.