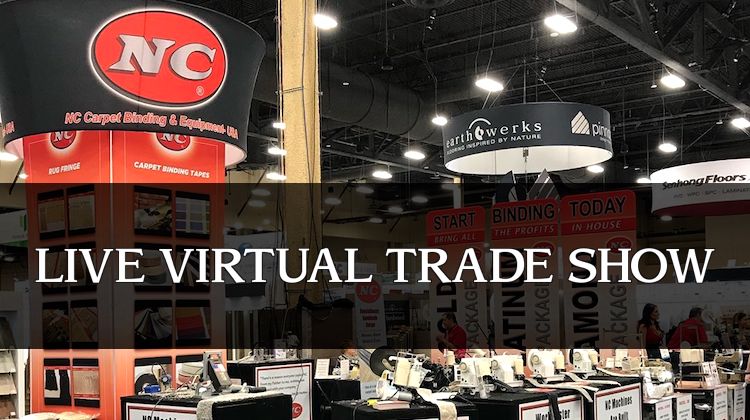 NC Carpet Binding & Equipment is making history yet again by hosting the auto upholstery and trim industry's first-ever live virtual trade show!
With the 2020 SEMA Show officially cancelled due to the coronavirus pandemic, this event couldn't come at a better time for our industry.
"NC doesn't sit on the sidelines for anything. This has been in the works for months and we'll make this live trade show worthwhile for your business," said Mal Maher, CEO of NC.
NC's virtual trade show will be held throughout the first week of November on Facebook Live.
Join the event to see NC's quality sewing machines in action and you'll get to ask any questions you have about their products.
Of course, all their sewing machines — including double needles and long arms — will be on sale! Trust us, you won't want to miss these deals.
"We're beyond excited about going live with the industry — demonstrating our machines, talking shop, and even hosting high profile cameos. Join us when we go live," said Maher.
NC Auto Interior of the Year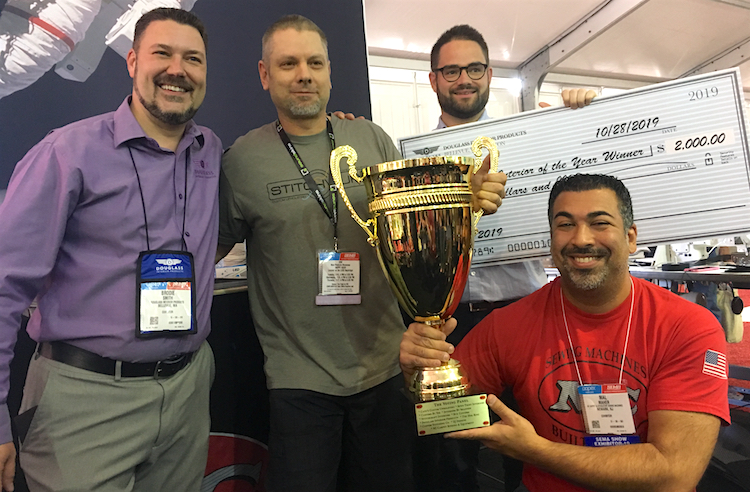 Don't forget the biggest prize of all — the "NC Auto Interior of the Year" award!
"This contest has not been cancelled but for whatever reason, nobody is entering. I can't in good conscience ask my sponsor to put up $3,000 in leather and worse hurt the contest. The bragging rights, take home prize and exposure are quite significant. This contest is the one thing that nobody is taking away from you. So come get it," said Maher.
NC and Douglass Interior Products are excited to host the competition for a third straight year, and will announce the winner on the last day of the virtual trade show.
This year's prize is even bigger than last year! The 2020 winner will receive…
A monster size trophy!
NC Leather Skiver, complete with a servo motor workstation + Vacuum system ($2,000 value)
Profile in The Hog Ring
Bragging rights!
Enter your best project by November 2nd @ 5:00 PM ET! For details on how to enter, click here.
This is Going to Be Awesome!
Stay tuned for more details on how to attend NC's virtual trade show!
And if there's something you want to see, let NC know!
"We plan to make this an event to remember," said Maher. "Tell us what machines you want to see and what we can do to make the trade show exciting. We welcome your input."
To learn more about NC Carpet Binding & Equipment and check out their high-quality sewing machines, visit N-CCarpet.com. Also follow them on Instagram and Facebook.