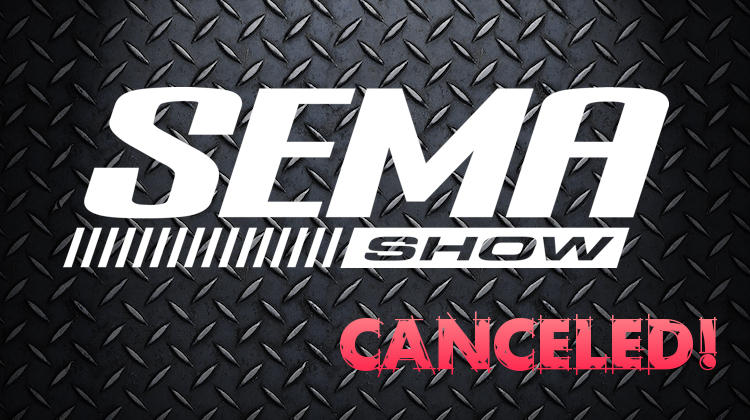 The 2020 SEMA Show is officially canceled due to the coronavirus pandemic.
"While both event organizers and industry members have been working tirelessly to deliver an outstanding SEMA Show in November, mounting uncertainty has rendered continuing with the event inadvisable," SEMA said in a statement.
The announcement follows months of speculation by exhibitors and attendees over whether the annual event, which attracts tens of thousands of automotive professionals from all over the world, would still be held.
As of August 5, the virus has killed more than 700,000 people worldwide, according to John Hopkins University. In the United States, cases have surpassed 4.8 million infections and 157,000 deaths.
With the number of infections continuing to rise, show organizers felt it was in everyone's best interest to cancel the show.
"The SEMA Show is committed to furthering businesses in the automotive specialty-equipment market, and to providing manufacturers and buyers with the best opportunity to connect, promote new products and discover new trends," said Chris Kersting, SEMA president and CEO.
"We appreciate the spirit, hard work and innovation our industry puts into the SEMA Show each year. While we are disappointed circumstances prevent us from hosting the show in November, we look forward to getting everyone together in 2021 for another outstanding event."
The 2020 SEMA Show was scheduled to take place November 3 – 6 at the Las Vegas Convention Center in Las Vegas, Nevada. SEMA will refund exhibitors their booth deposits and attendees their registration fees.
Of course, just because SEMA 2020 is cancelled doesn't mean our industry can't build on the success of prior shows.
Stay tuned to The Hog Ring for details on what our sponsors are still doing to showcase their products, offer doorbuster deals and host exciting contests, including the "NC Auto Interior of the Year" award.