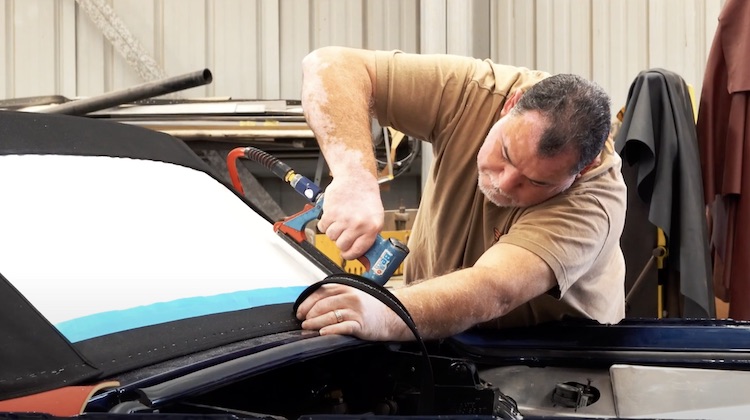 The 1964 Lincoln Continental convertible is one sweet ride. But it's even sweeter after the guys at Gabe's Custom Interiors get their hands on it.
The team created a short video, narrated by Jesús Lopez, that provides a behind-the-scenes look at what it took to fabricate and trim this gorgeous cruiser. 
No part of the interior was left untouched. They trimmed the trunk, door panels, seats, console, dashboard and, of course, soft top. Needless to say, the owner was stoked!
Gabe's Custom Interiors in San Bernardino, California, is one of our all-time favorite shops. And yes, they're the same Gabe's you've seen featured on such TV shows as "American Hot Rod" and "Hand Built Hot Rods."
To see more of their work, follow Gabe's Custom Interiors on Instagram, Facebook and YouTube.