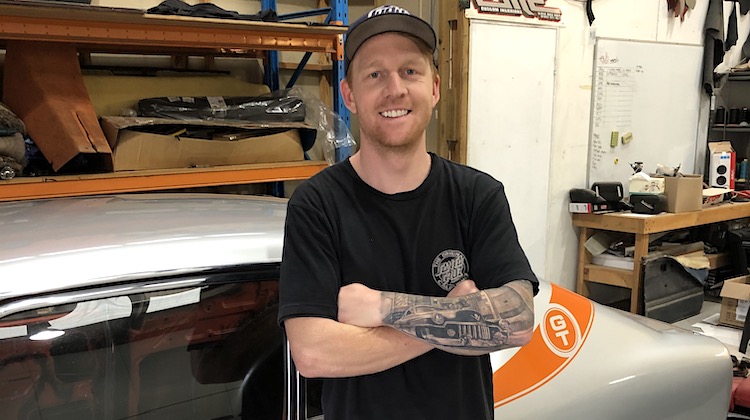 Simon Judd of Elite Custom Interiors has spent the last 20 years honing his skills in auto upholstery — and still isn't done learning.
That's because he's a true master of the craft, who genuinely enjoys the challenge of designing, creating and innovating show car interiors. And, of course, does it with impeccable taste and precision.
We recently spoke to Simon about his journey from apprentice to owner of one of the top shops in Australia. He told us what he enjoys most about the craft, which trimmers he admires and even offers some advice to rookies just getting started.
Let's meet the trimmer…
Name: Simon Judd
Shop: Elite Custom Interiors
Location: Wollongong, New South Wales, Australia
Facebook: Facebook.com/elitecustominteriors
Instagram: Instagram.com/judd_elitecustominteriors/
Equipment: Highlead GC0618
How long have you been trimming: 20 years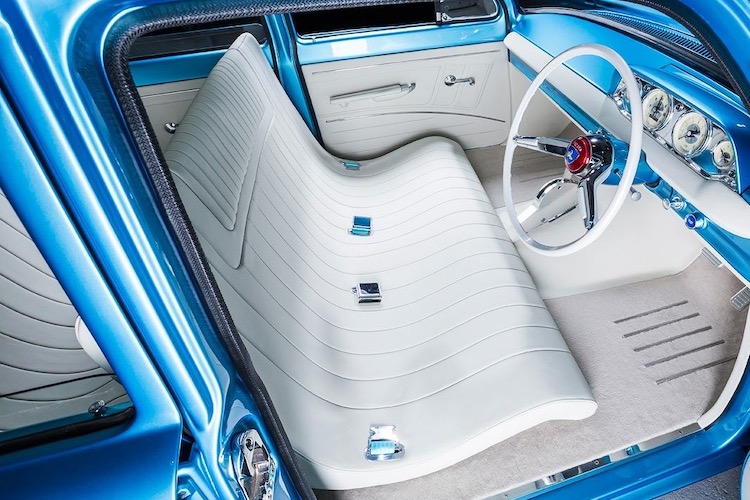 How did you learn auto upholstery?
I completed a four-year motor trimming apprenticeship, which started in February of 2001. During my apprenticeship, I got to work with some very talented trimmers and learnt a lot of the basic foundations of the trade from them. I still use the advice I got from various trimmers to this day. And will never forget some aspects of the trade that I was taught.
I also started work in a custom shop in my third year, and got to really experiment with different styles, designs and methods of trimming.
Most of the custom work and fabrication I have been doing lately is self taught, and also picking up on ideas of methods and inspiration from pages like The Hog Ring, Instagram and Facebook.
What does your shop specialize in?
Over the years we have done a whole range of vehicles. From 30's, right up to brand new cars for dealerships. But at the moment we specialise in high-end show cars.
With always striving to do our best quality work, we steered towards high-quality street cars and show cars. As the skills and quality got better, so did the cars we got to work on.
I also love doing bike seats. Trying to do something different on such a small seat is a fun challenge.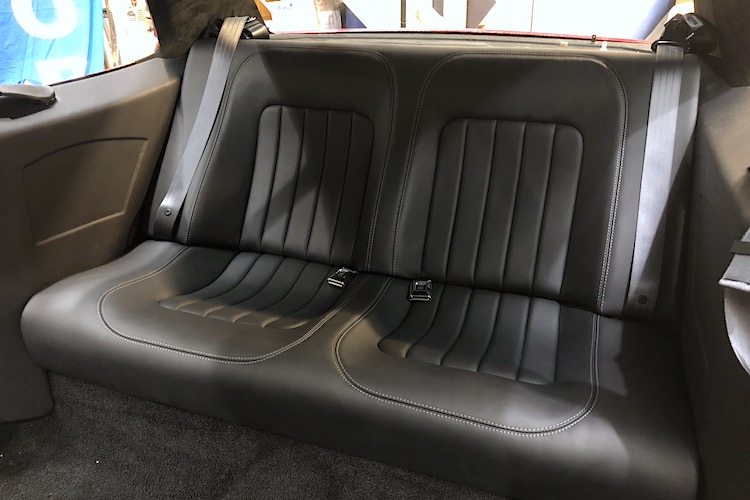 What's your favorite aspect of the craft?
Definitely the initial design process — which is usually just in my head — is my most favorite part. Then once I have the idea roughed out and the fabrication starts, that's the most exciting and challenging part that I love. But I must say, once all the fabrication is done, getting to sit down and start sewing is also nice!
What's one tool or piece of equipment you're dying to have?
So many! I need a new sewing machine! Would also love a skiving machine.

What's your upholstery pet peeve?
More of an industry pet peeve, but the non-realisation of how many hours go into creating a custom interior. Also when the customer is willing to pay thousands of dollars in parts for every other aspect of the car with no questions asked, but not so much for the labour that's required to get a high-level interior.
What's the best part about being a trimmer?
Getting to be creative and getting to work on the cars that I love! I've always had a passion for art and cars, so to combine the two for me is great.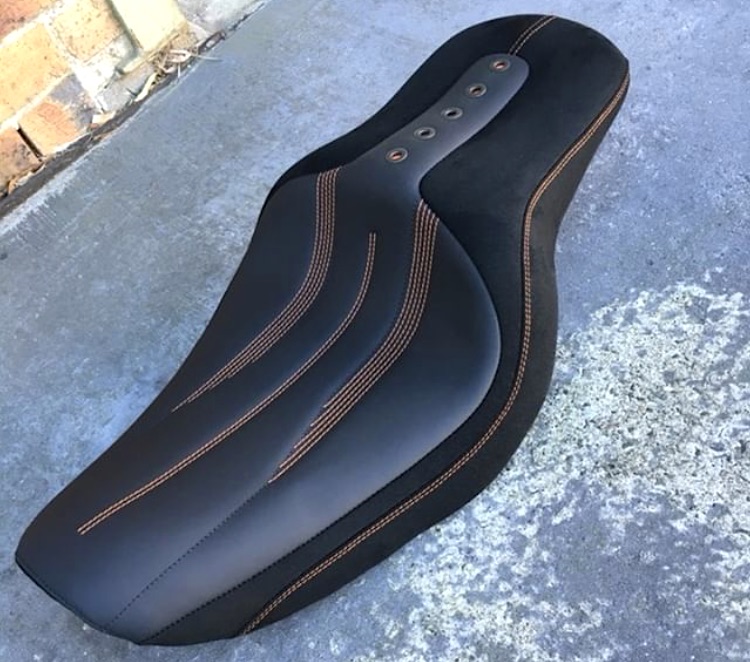 What concerns or excites you about our industry?
I'm excited with the technology that's becoming more readily available. Things like 3D printing can really be an asset to any build. It's an area I am just starting to get into and learn about.
Are there any trimmers in the industry who you admire?
Always loved the work (and still do) from Shannon Walters of Interiors By Shannon. Very clean and classy work. I remember looking up his website (before Facebook and Instagram) and just thinking his work is so incredible.
Chris McClintock from Bux Customs. Love the whole fab and design work he produces.
Also JK Automotive Designs. That '37 Ford they've just done is incredible!!
Dave Vos of Customs by Vos. Bike seat king!
Stitchwurx: NC Auto Interior of the Year winner 2019 for good reason.
Also fellow Aussie, Brent Parker of Brent Parker Motor Trimming. His work is flawless and he's also a great guy.
There's just so many more, the list could go on. I see so much great work on The Hog Ring from all over the world that I admire so much. It might be one little part I'll see that someone has done and really appreciate the mind that came up with it.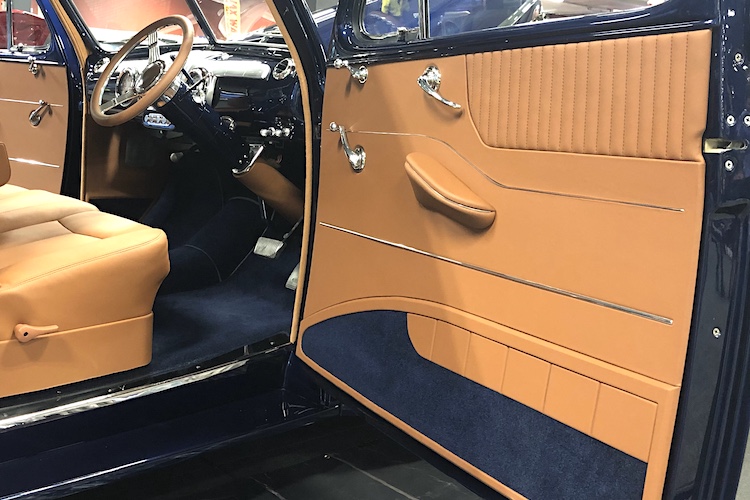 What's some advice you can offer a young trimmer?
Be patient, and pay attention to detail. I was told to keep the words "nice and neat" in my head at all times and I never forgot it. So try and remember that.