Bye-bye hard top. Hello soft top.
BMW recently announced that it's ditching the 4-Series' retractable hard top in favor of a fabric soft top — and, of course, it's made from Haartz topping.
The 2021 model's soft top will be available in two colors: black or black with anthracite silver effects.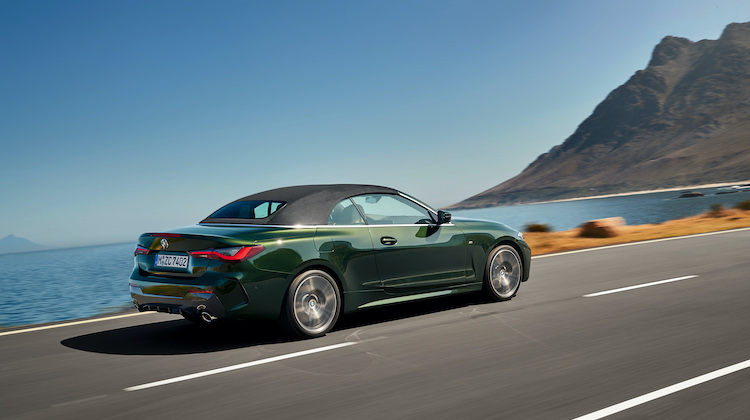 The black top is made from Haartz Corporation's Sonnenland A5B/DS, a high-performance, acoustically enhanced 3-ply topping with acrylic twill weave facing, rubber inner-layer and polyester dobby backing. It's the same topping found on the Range Rover Evoque and Bentley GTO.
The black-anthracite silver top is made from Sonnenland A5B/DS HT, which is part of Haartz's BlueSky collection of one-of-a-kind colorations, weaves and surface effects. It's a design-enhanced 3-ply topping with color contrasting acrylic and polyester facing, rubber inner layer and polyester dobby backing. Similar topping can be seen on the Bentley Continental and Aston Martin DB11.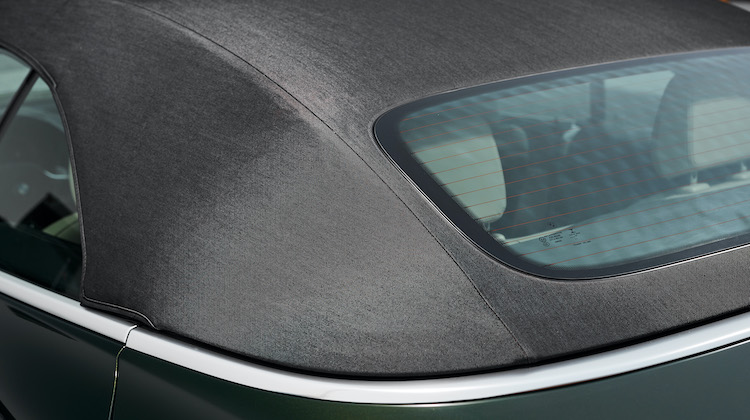 BMW says its "newly developed panel bow soft top roof marries the strengths of a retractable hard top and the puristic appeal of a fabric hood, thereby combining the best of both worlds."
Motor Trend notes that "by switching to a soft top, BMW managed to rid the 4-Series convertible's roof of any seams or kinks. The roof looks flat and perfectly taut when closed." Meanwhile, Robb Report says "the soft top brings a more classic, throwback feel."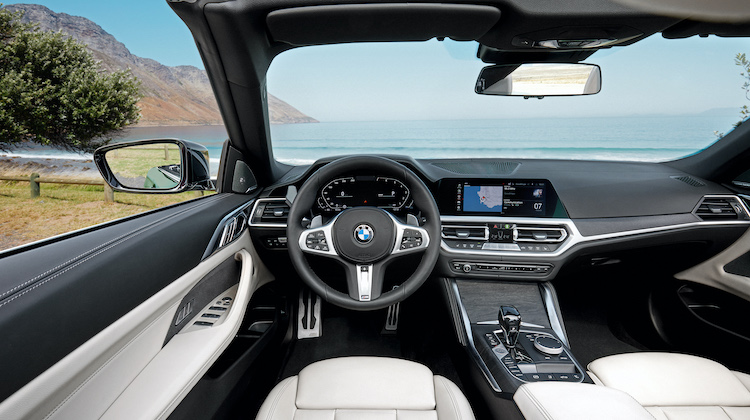 We definitely agree. The fabric top softens the 4-Series' strong body lines and adds a bit of refinement to an otherwise sporty coupe. Best of all, it weighs 40 percent less than the hard top, providing serious performance advantages.
The 2021 BMW 4-Series convertible is expected to start at $54,000 and hit dealer lots sometime next March. If customers' reactions are anything like critics' reviews, the new top will be a big hit.
The Haartz Corporation is a world leader in highly engineered and uniquely designed convertible toppings. To learn more about Haartz, visit Haartz.com and follow them on Facebook, Twitter and Instagram.