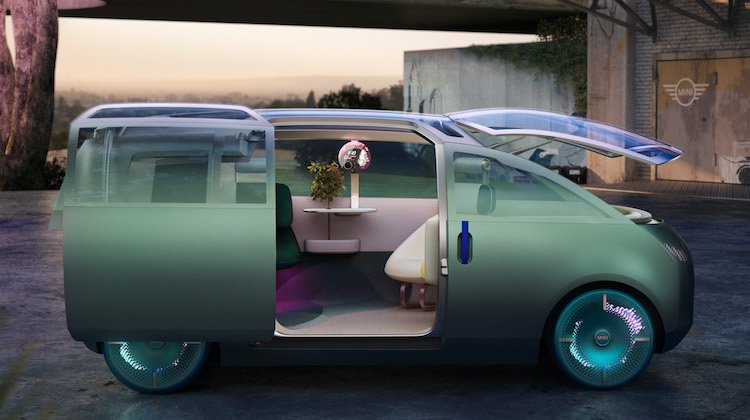 Mini just unveiled its highly anticipated Vision Urbanaut, a concept car that will inform the interior design of its future vehicles.
The goal, Mini says, was to design a self-driving electric vehicle that provides more interior space and versatility.
"The Mini brand has always stood for 'Clever Use of Space.' In the Mini Vision Urbanaut, we extend private space far into the public realm, creating completely new and enriching experiences," Adrian van Hooydonk, head of BMW Group Design, said in a press release.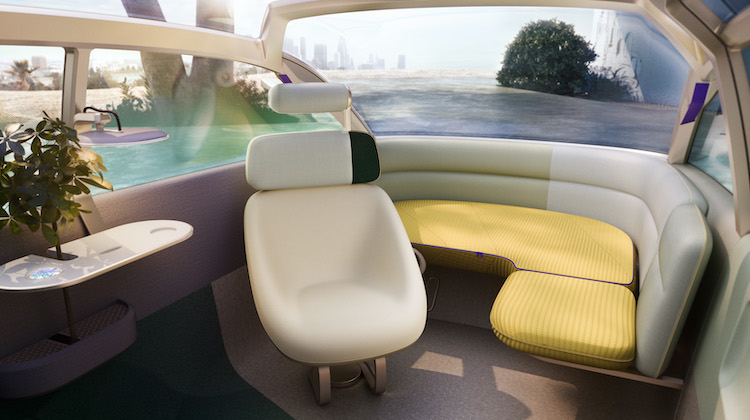 Basically, the interior is a flexible space that can be configured in a multitude of ways. For example, a couple armchairs and a table turn it into a living room. A bed turns it into a bedroom. A desk turns it into an office.
The Vision Urbanaut was also designed to serve as a comfortable living space even when the vehicle is not in use. For example, there's a pop-open windshield to allow for a breeze to enter the cabin when it's stationary.
"It's designed to make you feel like being at home," Mini said in a video unveil. "Whether you're on the road or just enjoying your time in the city, it adapts to your needs in various situations."
Yes, it's basically a van with a living room inside. And no, Mini is not the first automaker to have this idea. But few have executed it as beautifully as the Vision Urbanaut.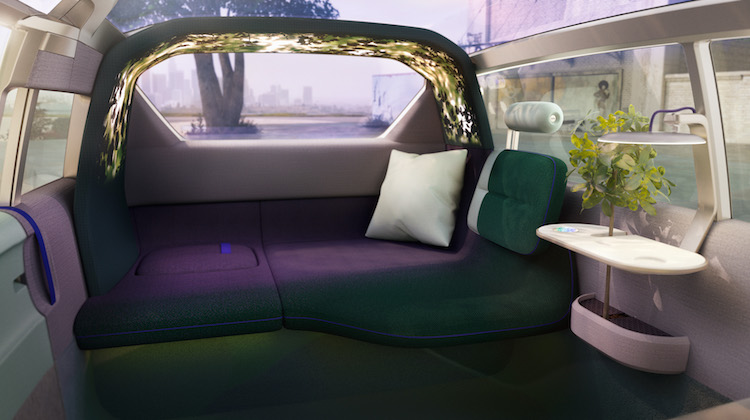 Unfortunately, it's not clear when this vehicle or something similar to it will hit dealer lots.