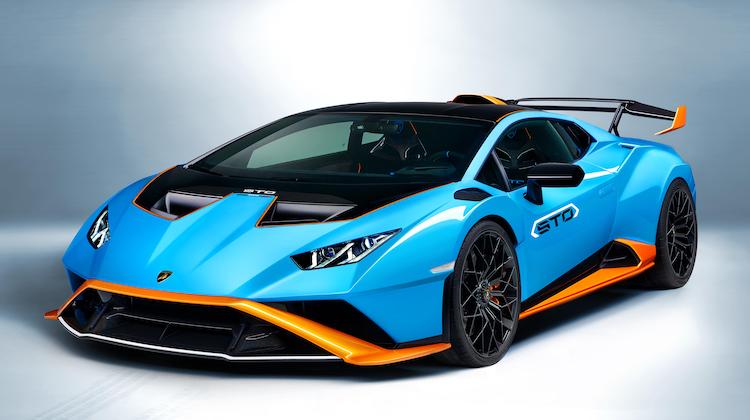 Have you seen the new Lamborghini Huracán STO's interior? It's awash in Alcantara and gorgeous hand-stitched details.
If you think the Huracán Performante is crazy, check out the STO — which stands for Super Trofeo Omologata.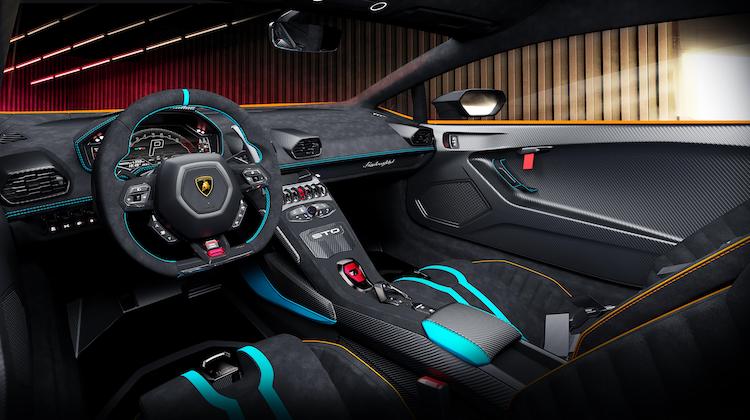 This road-legal speed demon is powered by a 640-horsepower, 5.2-liter V10 engine and blasts from 0-62 mph in just 3.0 seconds. It tops out at 192.6 mph.
But we'll leave the technical specs to a different automotive website. What we're really interested in is its jaw-dropping cabin.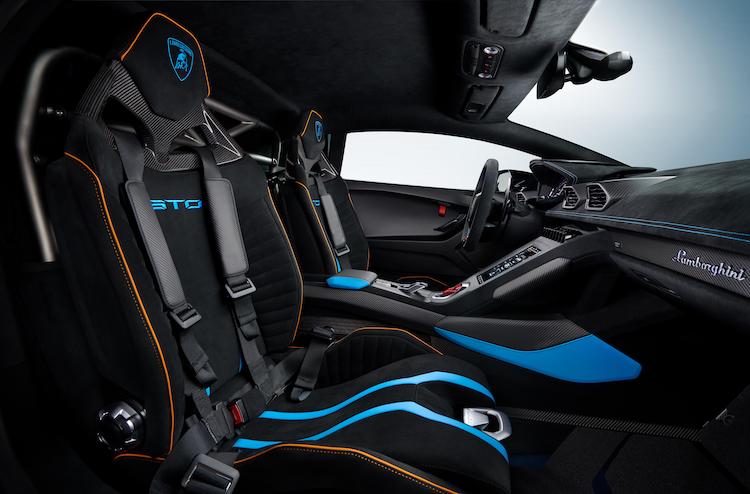 "The interior of the Huracán STO reflects the lightweight persona of the exterior: extensive use of carbon fiber features throughout the cockpit, including sports seats in full carbon fiber; an Alcantara interior with Lamborghini's Carbonskin; carpets removed and replace by floor mats in carbon fiber; and the fully carbon fiber lightweight door panels with a door latch as opener," Lamborghini said in a press release.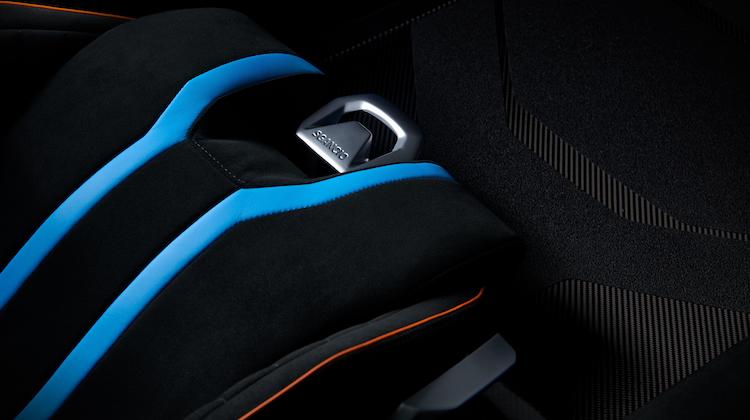 For the upholstery, Lamborghini pulled out all the stops: piping, embroidery, hand stitching, contrast stitching, diamond quilting and more. The color palette — black, orange and neon blue — is also quite eye-catching.
Of course, the cabin comes equipped with all the latest gizmos, including a touch screen to control the vehicle's performance modes and interior comfort levels.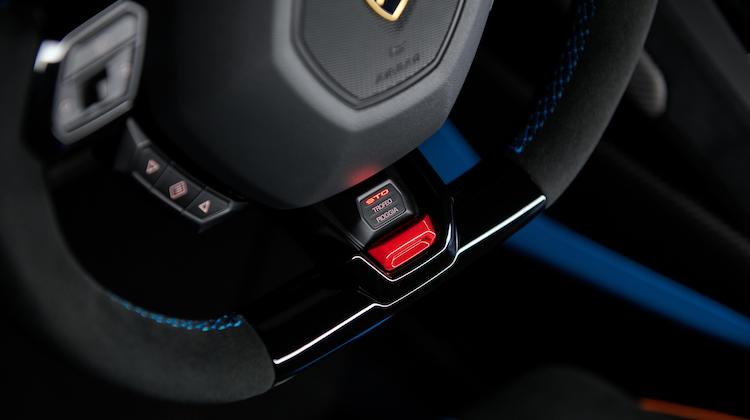 Clearly, the Huracán STO is a lot of car. But would you accept anything less for a price tag starting at $328,000?
It'll be available in Spring 2021.