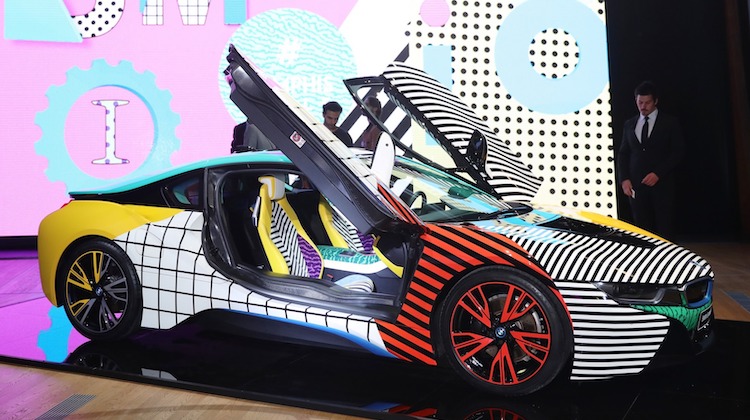 BMW and Garage Italia Customs partnered in 2017 to create a one-off BMW i8 that just might have the wildest Alcantara interior we've ever seen.
The vehicle pays homage to Memphis Design Group, a 1980s design firm that launched an artistic and cultural revolution with its postmodern furniture, lighting, fabrics, carpets, ceramics, glass and metal objects.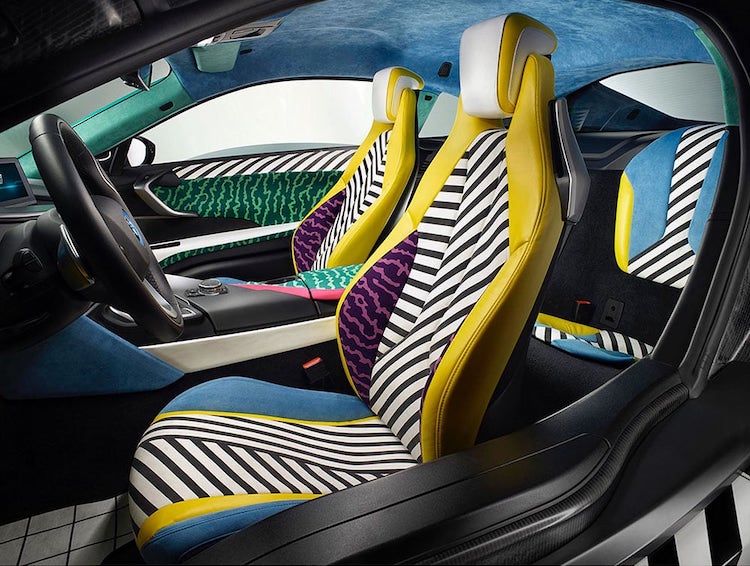 "During the 1980s, the Memphis Group questioned the formal severity and classic functionality of design artifacts both in a somewhat provocative and humorous manner," said Adrian van Hooydonk, senior vice president of BMW Group Design. "In this way, Memphis became a symbol of contemporary design. With its design drafts, the Group challenged existing dogmas, aroused emotions and created designs with high recognition value."
To that end, the limited-edition BMW i8 features loads of postmodern design elements, including "oblique, horizontal and vertical lines along with hypnotic patterns and vibrant colors," BMW said in a press release.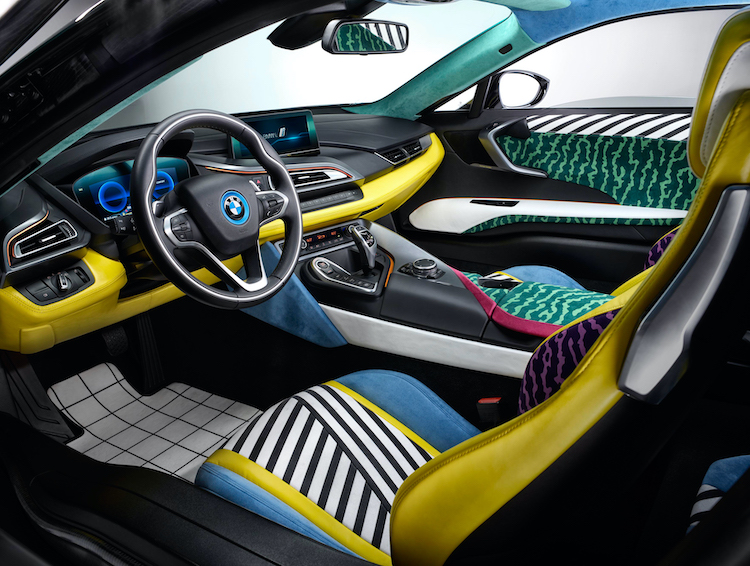 The postmodern patterns feature heavily on the vehicle's exterior and interior. The latter is trimmed in premium Italian leather and loads of custom-printed Alcantara fabric.
"Here, custom-printed Alcantara was combined with other materials, with striking color contrasts," Alcantara S.p.A boasts on its website. "From purple to orange and yellow to green, this one-off model was designed to express the artistic and cultural style of the Memphis Design movement both on the bodywork and in the interior of the car."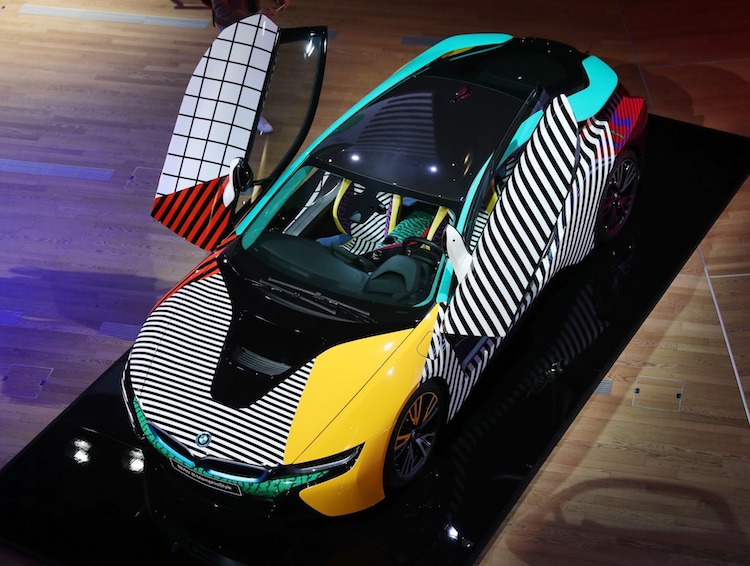 It is, without a doubt, the wildest Alcantara-trimmed car interior we've ever seen. And yes, we'd totally rock the look.
The MemphisStyle Edition BMW i8 debuted in 2017 at Salone del Mobile in Milan. It was accompanied by a similarly styled BMW i3.
For premium Italian leather and automotive-grade Alcantara, check out Hydes Leather.