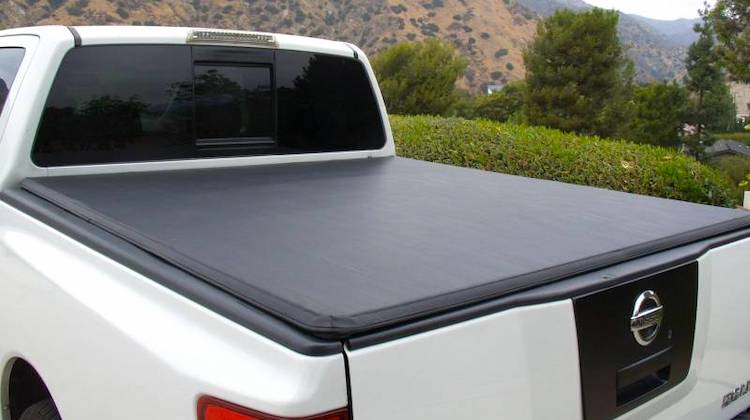 Trimmers get asked a lot of questions about vinyl tonneau covers. But the most important one is: "How do I keep it clean and looking new?"
Fortunately, The Haartz Corporation, the world's leading manufacturer of convertible topping and automotive trim, created a care guide for shops to download, print and leave in customers' trucks.
It provides the three most important tips for cleaning and prolonging the life of vinyl tonneau covers. Your customers will definitely appreciate you sharing it with them!
Click on the image below to download a PDF version.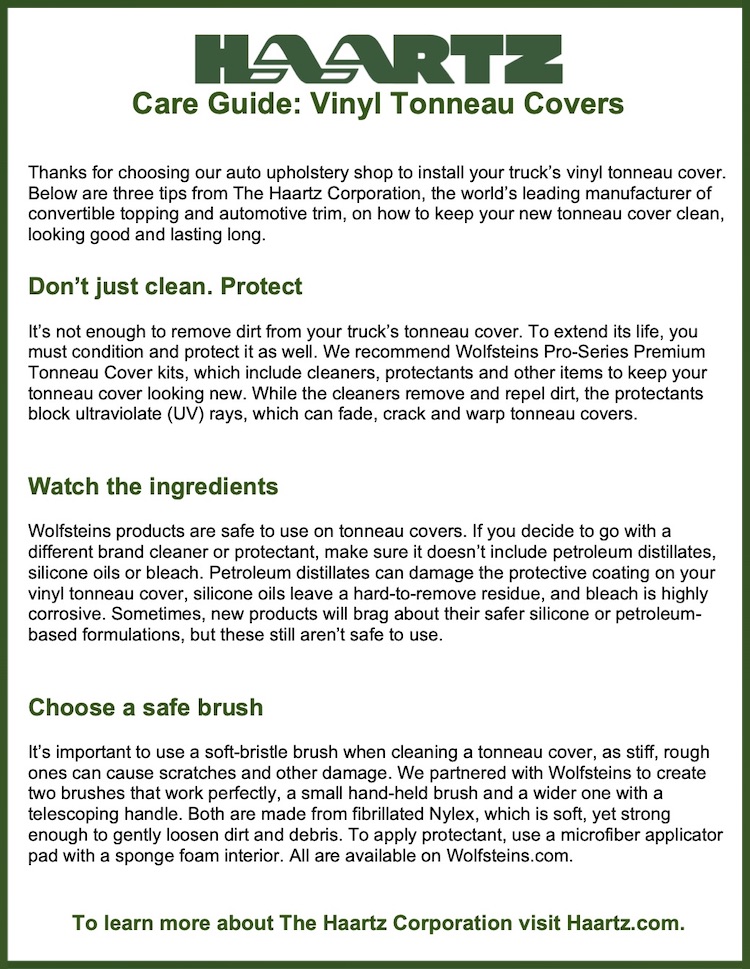 If you found this care guide helpful, check out Haartz's other guides for how to carefully clean and maintain convertible soft tops.
To learn more about Haartz, visit Haartz.com and follow them on Facebook, Twitter and Instagram.