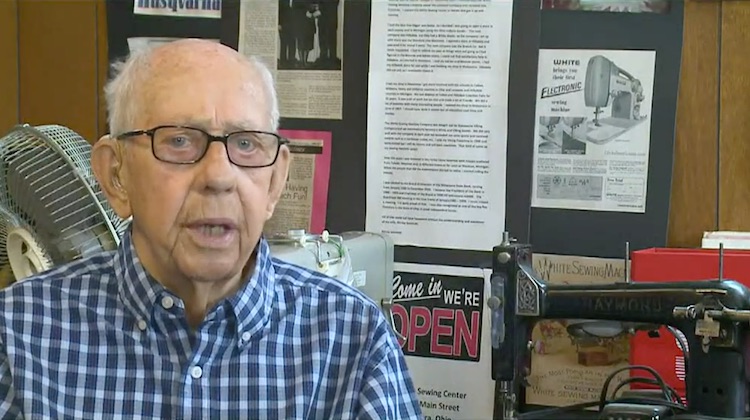 If you're an auto trimmer based in the Ohio area, chances are you've had a sewing machine serviced by Bernard "Bernie" Sominski. Well, after nearly seven decades in business, he retired.
Bernie, 86, has been repairing sewing machines for most of his life.
"I worked for a short time in a factory and I knew I didn't want to do that all my life," he told WTVG. "I knew a gentleman that was a manager of a sewing machine company in Toledo, so I called him and he gave me a job."
Bernie said he was only 20 years old at the time and didn't know the first thing about sewing. "I never even thought about a sewing machine," he said.
He worked for several sewing machine repair businesses in Ohio and Michigan before opening Domestic Sewing Center in Metamora, Ohio, in 1967.
Since then, Bernie has worked on nearly every make and model sewing machine available. "How ever many there are on the market, I've worked with them," he said. "Once I knew the basics, you just picked up on it as time went on."
"I enjoyed taking something that's not working properly and making it work," he added.
But after a long and storied career, Bernie has finally called it quits. He was diagnosed with stage four lung cancer last year, and so he's trying to take things easy.
"It was very hard for me. I closed my business on April the 17th just because I had to and not a desire to do so," he said.
Bernie was surprised with a retirement party earlier this month that he described as "just awesome."
Retirement won't be easy. Bernie says he'll miss the machines, but also his loyal customers, who've become dear friends.
Still, he's looking forward to to spending more time with family.