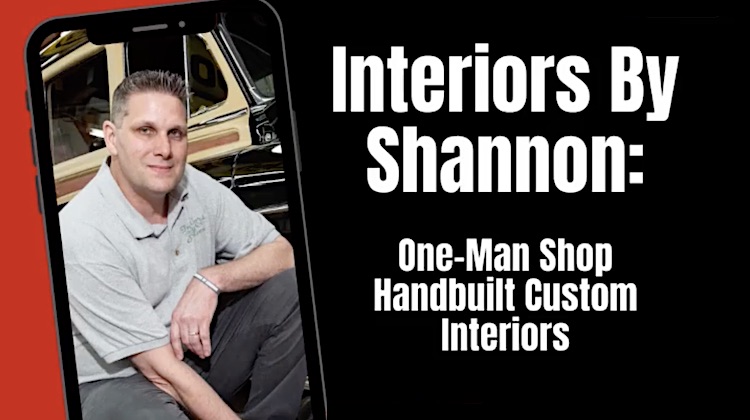 The latest episode of NC Shop Talk features none other than master trimmer Shannon Walters of Interiors by Shannon.
NC Shop Talk is the auto upholstery industry's first podcast. It's hosted by Mal Maher of NC Carpet Binding & Equipment.
As we seen in the previous three episodes — featuring Customs by Vos, Cato's Custom Upholstery and Iron Resurrection — nothing is off limits, with Mal asking about everything from upholstery to politics, favorite movies and more.
It's a wicked good time, and a great way to get to know the craftsmen behind the shop's we all admire. Check out the latest episode:
Interiors by Shannon – One-Man Shop Handbuilt Custom Interiors
How do you craft custom interiors purely by hand? It definitely takes a lot of work, artistry and dedication. And this guy can do it with excellent results that leave his customers very happy. So get ready for another exciting and super fun conversation with today's guest, Shannon Walters, owner of Interiors by Shannon.
You can listen to the episode on Apple Podcasts, Spotify or anywhere else you stream. Just click here, and make sure you subscribe!
To see Shannon's work, visit InteriorsbyShannon.com, and follow his shop on Instagram and Facebook.
To learn more about NC Carpet Binding and Equipment, visit their website and follow them on Instagram and Facebook.