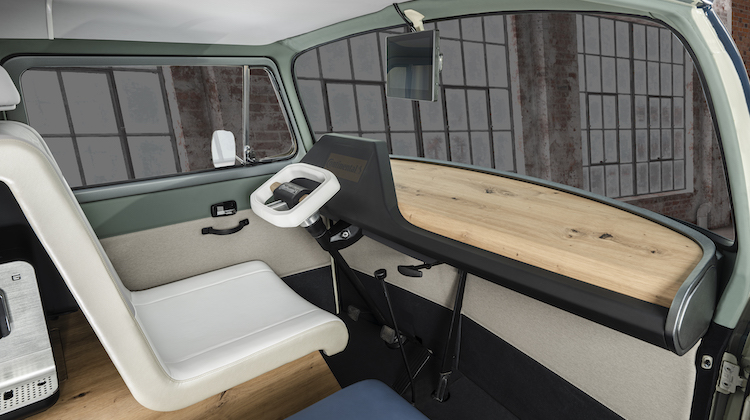 Lots of cars have heated seats and steering wheels. But one German supplier is looking to heat other interior surfaces, like the headliner and carpet.
Continental Automotive recently unveiled a Volkswagen Microbus with an advanced cabin it calls AMBIENC3.
The cabin features loads of interior upgrades, including a state-of-the-art heating system that creates a cozy and welcoming environment for passengers.
Unlike other cabins that feature climate control systems, the AMBIENC3 is trimmed in heatable materials that actually have heating elements printed directly on their underside.
Ralph Imbery, Continental's global director of design, marketing and digitalization, told Road Show this tech is "10 times faster than a normal heating system, and you need a lot less energy because it's directly on the material."
"You could also could heat the ceiling — the headliner — and also have some zones in the front where you heat the [occupants'] knees, or legs, or their sides," he added.
Basically, Continental can heat the carpet, door panels, dashboard, and everything else — enveloping passengers in a cocoon of warmth.
Best of all, this isn't just a concept. Imbery told Road Show that heated headliners and floors will be brought to market soon.
"We already have orders for it [the technology]. Absolutely in two years it will be in serial production, you can see it on the road," he said, before hinting that BMW could be one of the first automakers to adopt the technology.
The question is: How will this technology impact the aftermarket? After all, once a new vehicle's warranty expires, it's trim shops that need to order the material and repair the upholstery.