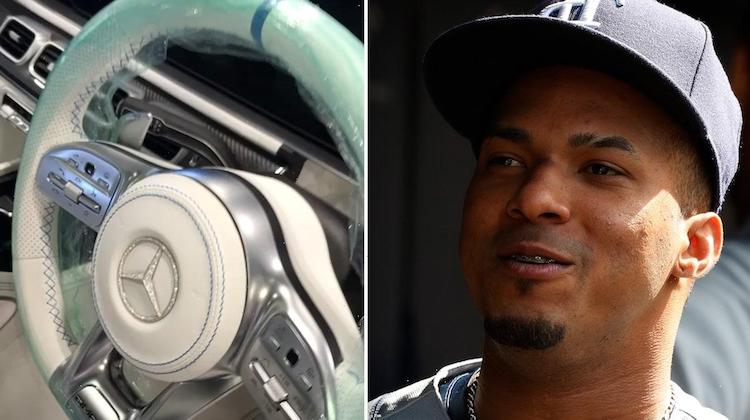 If you think custom steering wheels cost a lot, check out Wander Franco's diamond-encrusted Mercedes-Benz wheel.
The rookie shortstop for the Tampa Bay Rays reportedly paid $20,000 for the custom upgrade, which was done by The Auto Spa in Southport, Connecticut.
"With the help of my friend Nick Drbal at USA Sports marketing we designed and built a one of a kind AMG for his client Wander Franco," The Auto Span said on Instagram.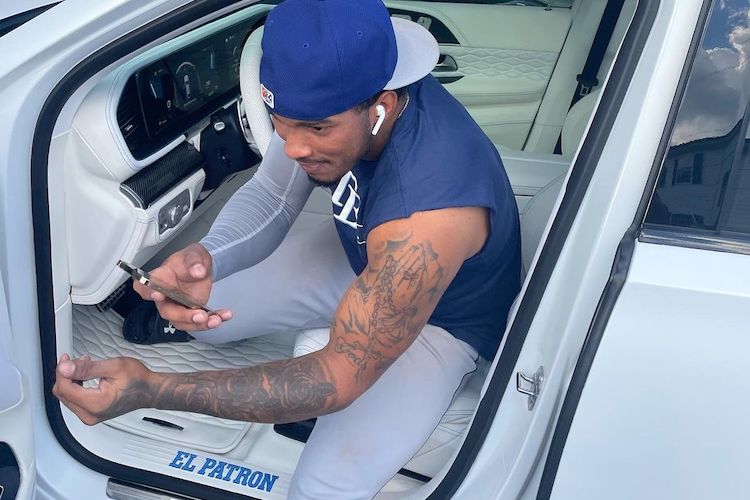 The restyling shop covered the exterior in 3M satin vanilla frost vinyl wrap, deleted the chrome, swapped out the wheels for 22″ black Vossen rims, and installed custom powder coated blue calipers.
But "the interior is where the magic truly happened," the company said.
John Ortiz, their interior guy, wrapped every bit of the cabin — including the floors — in supple white leather, featuring a perforated diamond pattern throughout. For contrast, he used blue thread.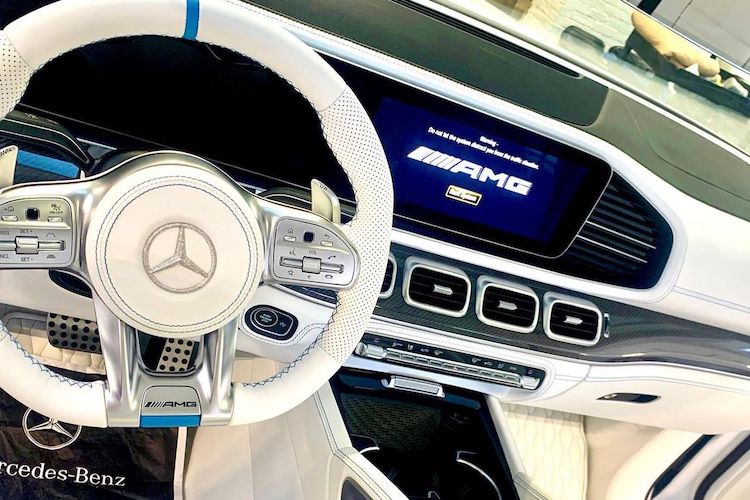 To top it all off, the steering wheel was wrapped in white leather, hand stitched and encrusted in diamonds.
The total cost of the car and all the upgrades was $235,000.