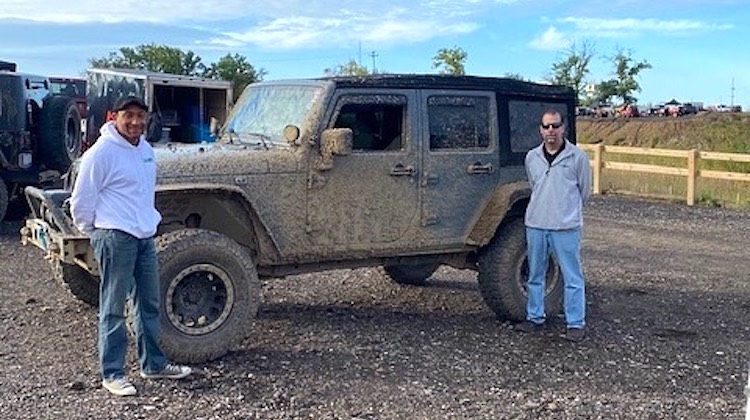 Did you catch Haartz Corporation at Detroit 4Fest, the premier off-road festival in Michigan?
The event, held September 25 to 26 in Holly, was an opportunity to showcase off-road vehicles in their natural terrain. Off-roaders took their vehicles through dirt and sandhills, as well as various bogs and trails.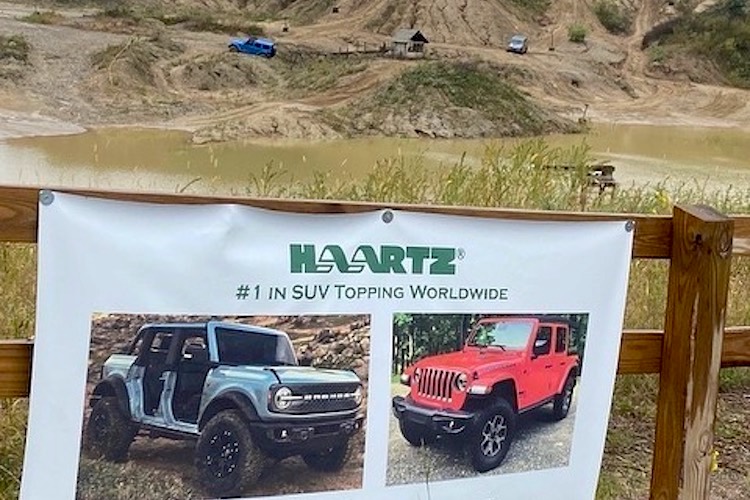 Haartz, a leading supplier of soft top material for convertible cars and SUVs, was there showcasing its full range of exterior materials and answering questions.
"Detroit 4Fest was an excellent exhibition that allowed attendees to see some of the best products Haartz has to offer," said Phil Hollenbeck, sales manager-automotive exteriors at Haartz. "The conditions allowed for an in-person display of the resilience our toppings offer, with multiple vehicles partaking on the off-road track being vehicles outfitted with a Haartz topping material."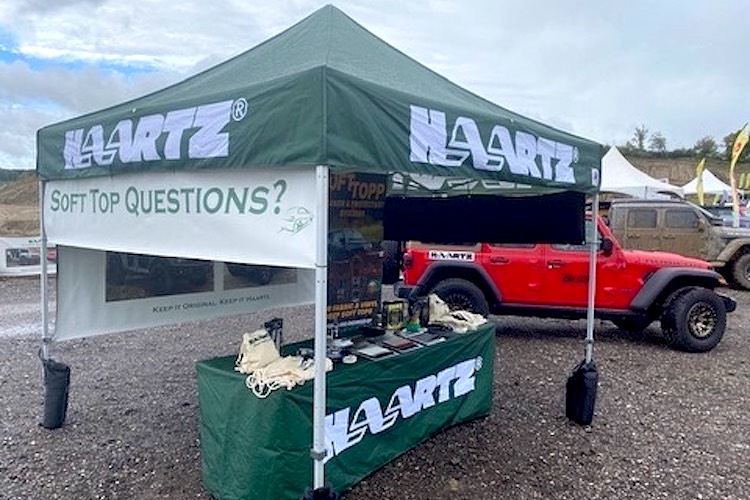 Haartz's Twillfast material was a particularly big hit. It's a line of 3-ply toppings with polyester and/or polyester-cotton backings. It can be seen on the Jeep Wrangler and Ford Bronco, among other popular off-roaders. In fact, many of the off-roaders braving muddy terrain that weekend were outfitted with Twillfast.
Attendees who swung by Haartz's booth had a chance to win a swag bag, full of stickers, keychains and other company goodies. Haartz staff also mingled with attendees and checked out the impressive machines.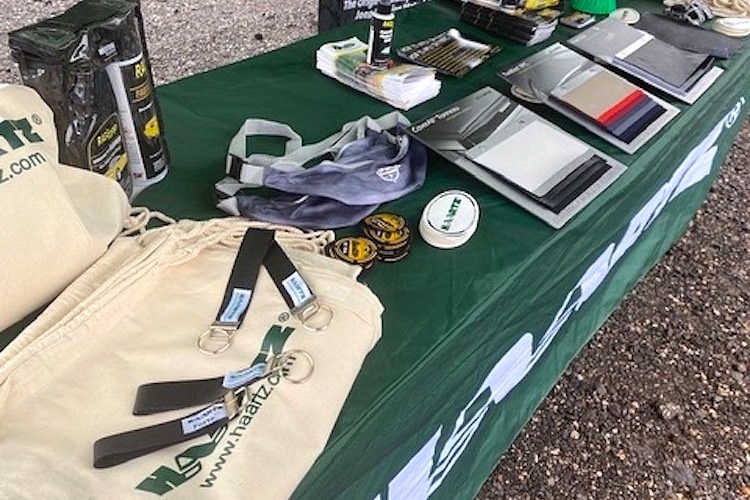 "The weekend was a great success for our team," said Hollenbeck. "With the absence of many in-person events for most of the past year and a half, 4Fest was a wonderful opportunity to showcase the true look and feel of Haartz toppings."
The Haartz Corporation is a world leader in highly engineered and uniquely designed convertible toppings. To learn more about Haartz, visit Haartz.com and follow them on Facebook, Twitter and Instagram.