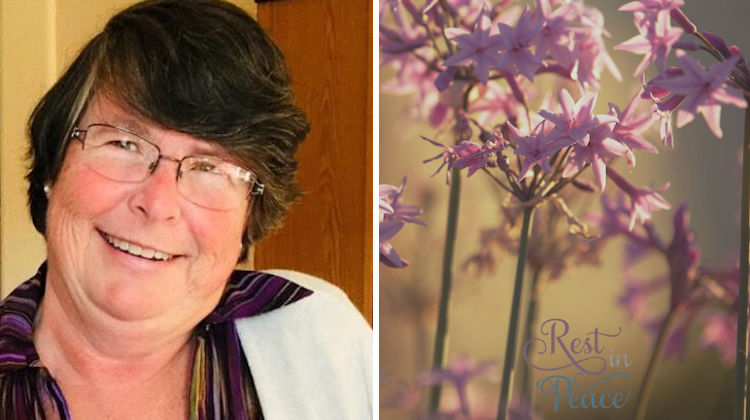 Trimmer Rhonda (DeFries) Hamann of Fort Morgan, Colorado, has died at age 63.
Rhonda was born on October 19, 1958 in Holyoke. She graduated from Fort Morgan High School in 1977 and married her husband Rick Hamann one year later.
A craftsperson at heart, Rhonda loved to crochet, knit, and, of course, sew. "She was a self-taught seamstress and became an exceptional upholsterer, applying her skills to thousands of projects from re-upholstering furniture to restoring seats in vintage cars," her obituary says. "Rick and Rhonda were a team on a multitude of car restoration projects; Rick worked as the mechanic and body man while Rhonda refurbished the seats with new cushions, fabric, cording, buttons, whatever was needed to return the car seats to their former glory."
Among her favorite things to do was drive on Thursday nights with her Car Cruisers group. She also loved taking long Sunday drives with Rick in his 1955 Pontiac convertible.
"Rhonda easily shared her big heart and infectious laughter with people and animals alike," her obituary says. "Rhonda's voice and giggles were one of a kind. Anyone who knew her didn't have to see her to know it was Rhonda nearby."
Rhonda died on November 19, 2021. She is survived by her husband, Rick; son, Rodd; grandson, Ethan; sister, Terri Buss; and brother, Ron DeFries.
A memorial car cruise will be held next summer in celebration of Rhonda's life.
May she Rest In Peace.